Richard Gakunju - Kenya
Dr. Richard M. Gakunju is a holder of a Master's degree in Clinical Pharmacy, a public health specialist, a NAADAC & KENYA certified addictions professional with over 16 years experience in substance use disorder prevention, management and treatment.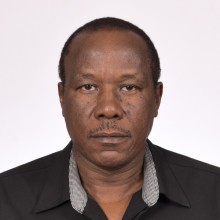 Richard has made immense contributions in alcohol and drug abuse prevention and treatment programmes in public institutional awareness, development of national standards in addiction treatment, development of national treatment protocols for persons with substance use disorders, development of national workplace policy, development of certification criteria for addiction professionals and development of generic substance use disorders training materials and tools. 
Richard is the longest serving consultant to the Kenya Government in prevention and treatment through NACADA and has been instrumental in conceptualising, initiating and developing generic training materials for a wide range of audiences including parents, professionals, community and faith-based organisations, leaders, schools, government institutions and private sector employees among others. 
Chair, 

Global Centre for Certification and Credentialing (GCCC)

Key Consultant, Development of the Kenyan National Policy on Prevention, Treatment and Recovery for SUDs 

Trainer of Trainers, Global Master Trainer in the Universal Prevention Curriculum (UPC 1) & Universal Treatment Curriculum (UTC)

Chair, 

Kenya Certification Council for Addiction Professionals

Core Consultant

: Development of 

national licensing regime for addiction treatment facilities in Kenya 

Chair

: 

NACADA Committee on 

Development of Certification Criteria for Practitioners 

in 

SUDs treatment and rehabilitation

Team leader:

 

Research on 

Alcohol, Drug abuse and HIV, Central Province, Kenya

UNODC/GOK Consultant

: 

Development of 

workplace policy in Kenyan prisons 

Scientific Consultant

: Development of 

National Treatment Protocol for persons with HIV and Substance Use Disorders

Team leader: National Fact Finding Mission 

on Alcohol and Drug Abuse in Kenya 

Daytop/NACADA 

training on 

Therapeutic Community 

and 

Rehabilitation 

of Drug Abusers 

Resource person:

 Formulation of 

Kenya National Standards on Treatment and Rehabilitation for Persons with Substance Use Disorders

Consultant: F

ormulation of 

National Policy on Alcohol and Drug Abuse Key resource

, Committee on 

Credentialing Drug Addiction Professionals

Accreditation 

as a 

NAADAC (Association of Addiction Professionals) National Addiction Counselor

Select member: 

NAADAC/NACADA Kenya Certification Programme

Consultant: 

National policy on 

Breathalyzer and drunken driving
Education:
Master in Public Health 

(MPH), Epidemiology - Kenyatta University

Master in Clinical Pharmacy 

(MSc) - 

Pyatgorsk Pharmacy Institute

Government Scholarship - 

Rostov Medical Institute