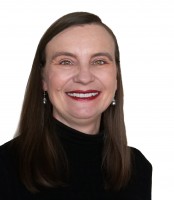 Prevention, Treatment and Rehabilitation Section, UNODC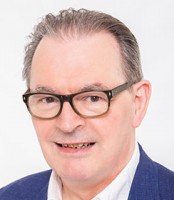 Director of the National Drug and Alcohol Research Centre (NDARC) at the University of New South Wales, Sydney NSW Faculty Theme Lead of Mental Health, Neuroscience, Ageing and Addictions, UNSW Medicine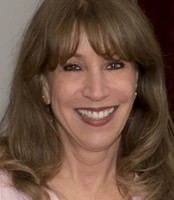 Director of Translational Neuro-Prevention Research in the FPG Child Development Institute at University of North Carolina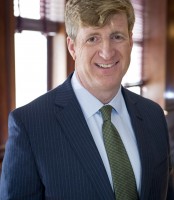 Former U.S. Representative Co-chair of the National Action Alliance for Suicide Prevention's Mental Health & Suicide Prevention National Response to COVID-19 (National Response) and co-chair of the Bipartisan Policy Center's Behavioral Health Integration Task Force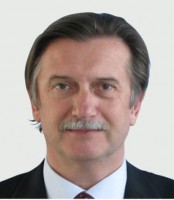 Unit Head, Alcohol, Drugs and Addictive Behaviours, Department of Mental Health and Substance Use, World Health Organization (WHO)
President, Applied Prevention Science International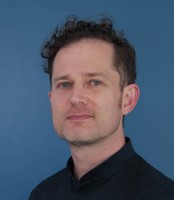 Professor in Substance Use at the Public Health Institute, Liverpool John Moores University, UK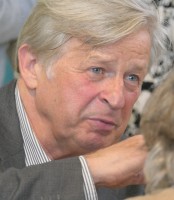 President European Society for Prevention Research (EUSPR)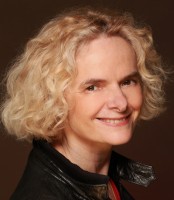 Director of the National Institute on Drug Abuse (NIDA) at the National Institutes of Health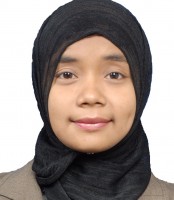 Currently the Head of International Unit at National Anti-Drugs Agency of Malaysia. Regional and national trainer for Universal Prevention Curriculum and has 16 years experience as drug addiction professionals specifically in drug preventive education and international relations.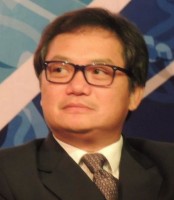 50 years in the Field of Substance Use Disorder, broken down into 22 years of research and experiment in the world of active addiction, but by the Grace of God achieved 28 years of personal recovery to date.
In the latter part of his drug career, he strives to provide hope and greater access to recovery  to the still suffering addicts - carrying the message of recovery means commitment and action thru training, learning the jargon of professionals and earning the necessary credentials.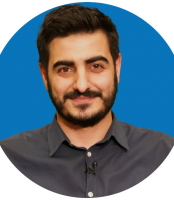 Anthony Abi Zeid is the Head of Programs – Youth & Capacity Development at Mentor Arabia. He
Holds a Master's in Political Science – Planning and Management and BA in Law Studies. He has more than 7 years of experience in capacity building, project management, and team leading. He has been committed for more than 14 years to voluntary work in several NGOs, mainly focusing on empowerment, prevention, relief and support for vulnerable individuals.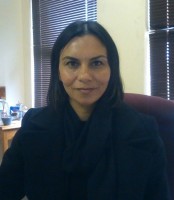 Health Professions of South Africa registered clinical psychologist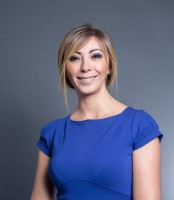 Medical Director of the Swiss pioneering treatment Centre ReConnecte specialized in addictive behaviors (Internet, Gambling, Gaming..) at University Hospitals of Geneva in Switzerland active since 2007.
Head of WHO Collaborating Centre for Training and Research in Mental Health, and responsible for collaborating activities on addictive disorders and behaviors. She has been part since 2013 of several technical advisory groups (TAGs) for international  (WHO) and Swiss policy making and public health entities in the field of Internet-related disorders..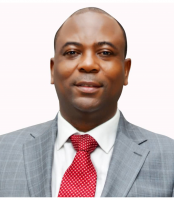 Dr. Agwogie is the Founder/Executive Director, Global Initiative on Substance Abuse (GISA), an NGO with primary focus in promoting evidence-based substance use prevention, treatment and policy through practice, capacity building, research and publications. He is the National President of the International Society of Substance Use Prevention and Treatment Professionals (ISSUP Nigeria Chapter) and a member of the Board of Directors of ISSUP.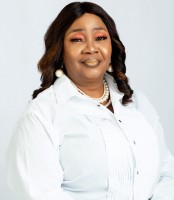 Director/Registrar at the Federal School of Occupational Therapy (FSOT), Federal Neuro-Psychiatric Hospital Yaba, Lagos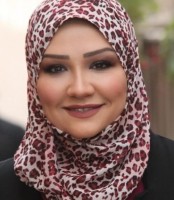 Director of Addiction treatment department in General Secretariat of Mental Health and Addiction Treatment Ministry of Health and Population in Egypt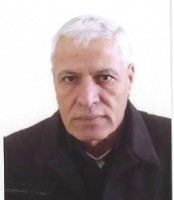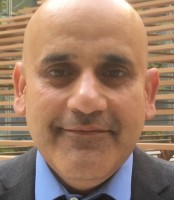 Research Scientist at the Public Health Research Centre at New York University Abu Dhabi in the United Arab Emirates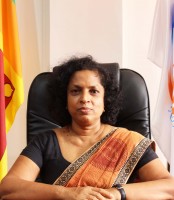 Dr. (Mrs. ) P.N. Amarabandu is the Chairperson of the National Dangerous Drugs Control Board (NDDCB) of Sri Lanka and is the Chief Executive Officer of the institution which is the principal national institution and the National Focal point for prevention and control of drug abuse in Sri Lanka. Dr. Amarabandu holds Bachelor of Medicine, Bachelor of Surgery (MBBS) degrees, D. Path and Doctor of Medicine(Histopathology) degrees. Dr.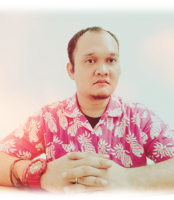 Clinical Counsellor of Substance Use Disorder Therapy and Rehabilitation / Media Developer, KAPETA Foundation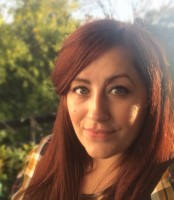 Rowan has worked in the drug and alcohol sector for 15 years, specialising in children and families affected by alcohol and drugs, and currently works for a charitable funder.  She holds Masters degrees in Social Anthropology and Contemporary Drug and Alcohol Studies. Rowan is particularly interested in the importance of relational ways of working.
I am a professional result oriented Youth worker and activist with a proven track record in planning, implementation, monitoring and evaluation of children and youth focused programmes on alcohol-drug abuse prevention HIV/AIDS, reproductive health, and human rights. I am results-focused and effectual organizer with a career reflecting dynamism, creativity and resourcefulness with strong attention to detail for accuracy.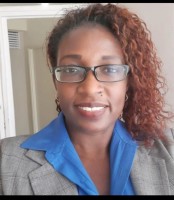 Jacqueline Anundo is a registered Clinical Psychologist with over 15 years of experience in mental health treatment, training, and research. She is the Clinical Director at Kisiwa Wellness & Psychosocial Support Services; which offers the following services: Addiction screening, placement and treatment, Mental Health Assessment and Treatment, Mental Health Talks/training, Mentorship, Career Coaching Programs, and Research. Jacqueline has published 6 journal articles in the area of mental health.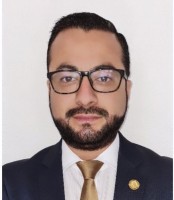 "Licenciado Fredy Anzueto Villatoro, Secretario Ejecutivo SECCATID Guatemala.
Actualmente presidente del Grupo de Expertos de Sustancias Químicas y Productos Farmacéuticos de la CICAD OEA.
Abogado y Notario
Asesor y Consultor en instituciones del Estado de Guatemala. "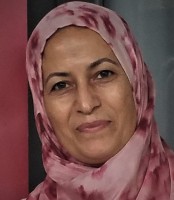 Hajer Aounallah-Skhiri : Professor of preventive medicine (Faculty of medicine of Tunis, University Tunis El-Manar. PhD of Public health-Epidemiology-Biomedical-Information Sciences (U.Paris-VI). Head of the National Health Institute-Tunisia (2016+); Researcher at Lab. Research "Nutrition Surveillance and Epidemiology in Tunisia", INNTA. MedSPAD Committee Member; worked in many fields (drugs use, adolescent health, elderly, NCDs, policy analysis...). Colombo plan training program focal point; GCCC Committee member (Colombo Plan), drug use epidemiology focal point- AUC.
Saima Asghar Director ISSUP Pakistan Chapter, Social Worker, Executive Director New Life Rehab Center, (For Drug Use Prevention, Treatment and Rehabilitation), Senior Advisor Youth Forum Pakistan (for Drug use Prevention).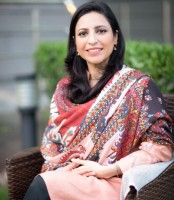 Director of rehabilitation and consultant psychologist at Greenfield Hospital of Psychiatry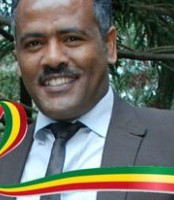 Over the last couple of decades, I have been serving as a clinician in the capacity of a general practitioner and as a Psychiatrist.  My professional journey in both capacities has provided me with the opportunity to
1) serve my community as a clinician,
2) train medical and health science students and
3) advise Msc Psychiatry graduate on research activities.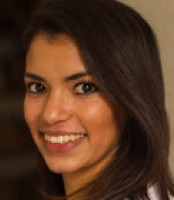 Dr. Mariana Azcárraga is a Mexican psychiatrist who has her private practice in Mexico City. She is a faculty member and the head of the Health and Wellness Center at Universidad Panamerica. Also, she is the clinical director of SAMET, a non-profit institution that provides mental health care to low-income people. She is a former Hubert Humphrey Fellow (2015-2016).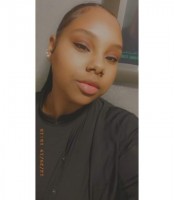 My Name is Rawand Azeem, from Sudan, and I have a background in Public Health. I am very excited to be sharing a little about my country and helping contribute toward a positive change. thank you for the wonderful opportunity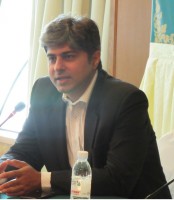 Additional Professor of Psychiatry at All India Institute of Medical Sciences (AIIMS), New Delhi, India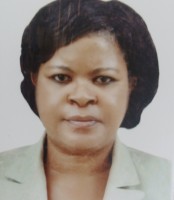 State Commander, National Drug Law Enforcement Agency (NDLEA), Akwa Ibom State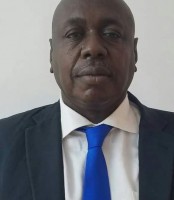 Dr Adyl Béchir Point Focal réduction de la consommation de la drogue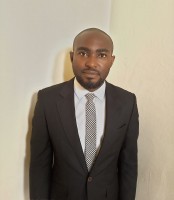 Obasse, Asu Benedict - Senior Psychologist, Department of Psychology, Federal Neuro-Psychiatric Hospital Calabar, Cross River State, Nigeria.
I obtained a B.Sc in General and Applied Psychology (2006), and an M.Sc in Organizational Psychology 2012 from the University of Jos, Plateau State.
Am an internationally certified addiction professional (ICAP 1).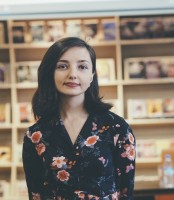 Ada Beselia is an Addictologist, working in the addiction research field for almost five years. She has participated in several national and international conferences, forums, and drug summer school and has published research papers and annual drug reports as an author and co-author. Her professional interests include harm reduction, drug policy, Epidemiology, drug use in nightlife settings, young/recreational users, club culture, New Psychoactive Substances (NPS), LGBTQ community, gambling, women etc.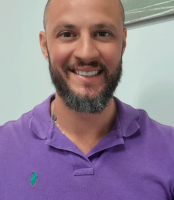 Operational Manager of Freemind and ISSUP Brazil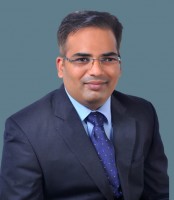 Associate Professor of Psychiatry at National Drug Dependence Treatment Centre (NDDTC), All India Institute of Medical Sciences (AIIMS), New Delhi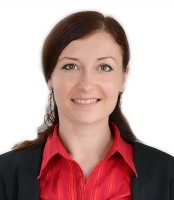 Ms Blyum is originally from Kazakhstan. She is currently obtaining her PhD degree at SDSU/UCSD Joint Doctoral Program in Interdisciplinary Research on Substance Use, CA, the USA following successful completion of Doctoral Candidacy defence in December 2020. Her dissertation focuses on resilience to alcohol use disorders in transitional-age youth. Her research interest also lies in the interface between substance use disorders and delinquency, intersectional stigma, associated with substance use disorders and co-occurring diseases, such as HIV.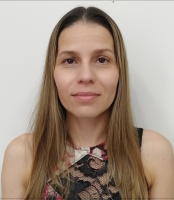 Máster en Criminología de la Universidad Estatal a Distancia (UNED), Licenciada en Derecho de la Universidad Federada de Costa Rica, Diplomada en Investigación Criminalística del Colegio Universitario de Cartago (CUC) y Especialista en Administración de Proyectos graduada del Instituto Tecnológico de Costa Rica (TEC), además egresada del prestigioso Centro Perry de la Universidad para la Defensa de los Estados Unidos, donde concluyó con éxito el curso sobre Crimen Organizado Transnacional.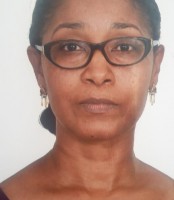 Técnico Sénior da Comissão de Coordenação do Álcool e outras Drogas/Ministério da Saúde de Cabo Verde;
Licenciada em Sociologia e Mestre em Ciências da Educação;
Comissária da Comissão Nacional para os Direitos Humanos e Cidadania – 2012 a 2021;
Presidente da Cruz Vermelha de Cabo Verde de 2001 a 2011;
Membro do Conselho de Direção da Federação Internacional das Sociedades da Cruz Vermelha e do Crescente Vermelho de 2005 a 2009.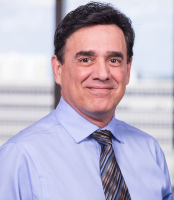 Associate Professor in the University of Miami's Department of Public Health Sciences at the Miller School of Medicine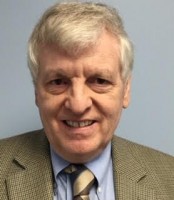 Immediate Past President, International Society of Addiction Medicine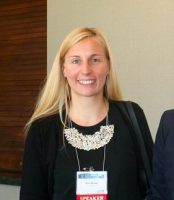 Programme Officer, Prevention, Treatment and Rehabilitation Section Drugs, Laboratory and Scientific Services Branch, United Nations Office on Drugs and Crime (UNODC)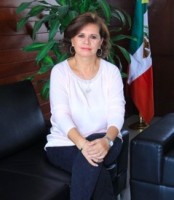 "Bachelor´s Degree in Psychology, Master´s Degree in Family Therapy, PhD in Family and Couple Therapy, and doctorate in Psychoanalysis.
General Director of Centros de Integración Juvenil, author and compiler of several scientific articles and books. She is a member of the Editorial Board of the scientific journal Journal of Substance Use and executive editor of the International Journal of Addiction Research.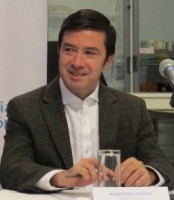 Doctor in Psychology (Ph.D.), Master in Community Mental Health from the University of Cagliari, Italy and Specialist in Community Treatment from the University of Paraíba, Brazil.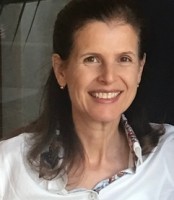 Counsel and former Prosecutor for over 30 years in Toronto, Canada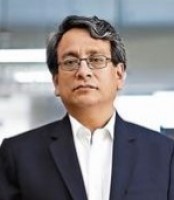 Yuri L. Cutipé Cárdenas es médico psiquiatra. Egresado de la Maestría de Políticas Sociales de la Universidad Nacional Mayor de San Marcos y del Doctorado en Salud Pública de la Universidad Peruana Cayetano Heredia. Posteriormente obtuvo sus estudios de posgrado en salud colectiva y alta dirección en la Escuela Nacional de Administración Pública. Fue Director de Salud Colectiva de 2009-2014 del Instituto Nacional de Salud Mental Honorio Delgado - Hideyo Noguchi. Desde 2014 es nombrado Director de Salud Mental del Ministerio de Salud del Perú.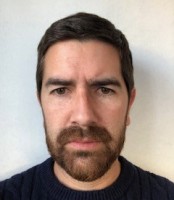 Director of Research and Development of the Justice and Society Center of the Catholic University of Chile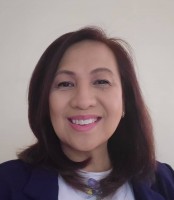 TERESITA C. CASTILLO, is a licensed Psychologist, with certifications as International Addiction Professional, Level II and Recovery Specialist from GCCC, and as Gambling Addiction Counselor from APSAC, Singapore. A Global Master Trainer of CP DAP and Global DDR Trainer of UNODC. She is currently the Chairperson and President of Seagulls Flock Organization, Inc., a non-stock, nonprofit organization that pioneer pathways pathways for stakeholders towards sustainable addiction and behavioral healthcare prevention, treatment and recovery in the Philippines.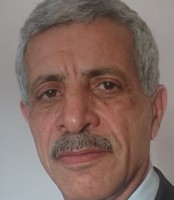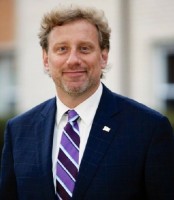 Executive Director, Treatment Alternatives for Safe Communities (TASC) Center for Health and Justice (CHJ), Executive Director, Police, Treatment, and Community Collaborative (PTACC)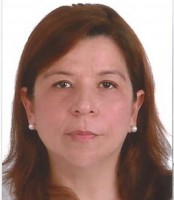 Director of the master's degree in addictions and addictive behaviors at the Pontifical Catholic University of Peru (PUCP) and a full-time principal professor in the Academic Department of Psychology of the PUCP
She is pursuing her doctoral degree in clinical psychology and also serving as a senior lecturer, Allied Health Sciences at the University of Lahore in Pakistan. She works as an addiction prevention coordinator. She has been awarded the best awareness about mental health treatment volunteer. She has few publications in reputed journals.
MD, ISSUP Kazakhstan Coordinator, National Coordinator of Opioid Substitution Therapy, Opioid Overdoses and New Psychoactive Substances, Republican scientific and practical center of mental health, Almaty, Kazakhstan.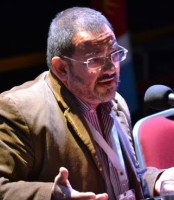 "Soy licenciado en sociología y psicologo social. Actualmente realizo mi tesis final para mi doctorado en salud mental comunitaria sobre el impacto de las nuevas tecnologías en la salud mental de niños y adolescentes.
Hasta marzo de 2022 presidí la federación latinoamericana de comunidades terapéuticas - flact-
Actualmente soy secretario de la red iberoamericana de organizaciones que trabajan en drogas -riod-  y asesor de la federacion de ong's de argentina para la prevención y tratamiento del abuso de drogas -fonga-"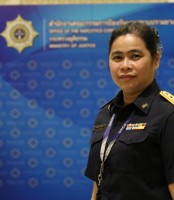 Supodjanee Chutidamrong is the Director of Drug Treatment and Social Reintegration Coordination Division. She is now working for Drug Demand Reduction Bureau, Office of the Narcotic Control Board, Ministry of Justice, Thailand. She has experienced and has been trained in drug demand reduction, drug treatment and harm reduction since 1991.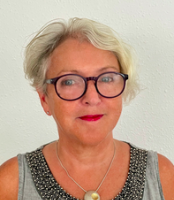 Professor in Addictions and Mental Health, Faculty of Health, Social Care and Education, Middlesex University London UK President (2020-2022) International Nurses Society on Addictions (IntNSA)
"Eugeniu Cotelea is an addiction psychiatrist from Chisinau, the Republic of Moldova. He completed his medical and residency training in psychiatry at the State University of Medicine and Pharmacy "Nicolae Testemițanu" in Chisinau. In 2018, while working at the Republican Narcology Dispensary, he received a certificate of specialization in addiction medicine, a field known as narcology in Moldova. The same year, he became a member of the Moldovan Society of Psychiatrists, Narcologists, Psychotherapists and Psychologists.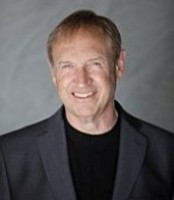 Distinguished Professorship in Psychology in Claremont Graduate University's Division of Behavioral & Organizational Sciences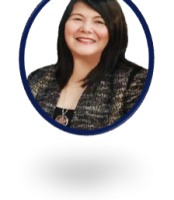 Registered psychologist and psychometrician, Philippines First working chairperson of the Professional Regulatory Board of Psychology of the Professional Regulation Commission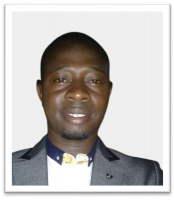 My name is Nfally Daffeh, the focal point for the African union epidemiology drug network for the Gambia and commanding officer, data entry crime scene investigation of the drug law enforcement agency, the Gambia.
I have over 15 years of work experience in the field of drug law enforcement, i am a certified crime scene investigator.
My area of interest includes crime scene investigations, data analysis, data privacy security, counter-terrorism and organised crime investigations. 
CEO Naufar and international consultant for Colombo Plan
Chief Program Officer, Demand Reduction Division, Bhutan Narcotics Control Authority. Also  serves as one of the Commissioners under The Global  Center for Credentials and Certification (GCCC)., DAP, Colombo Plan
Quality and Credential Coordinator of Vietnam International Technology Transfer Center (V-ITTC)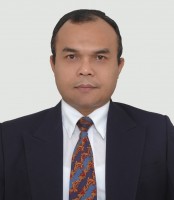 Mr. Achmad Djatmiko, Director of Cooperation, National Narcotics Board of the Republic of Indonesia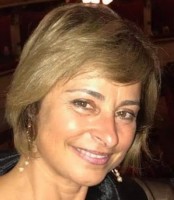 Psychologist and Psychotherapist, the Public Local Health Agency (ASL 2-Savona, Italy), Department of Mental health and addiction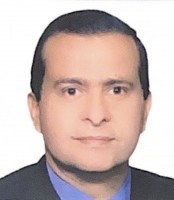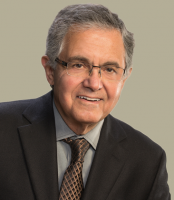 Professor Emeritus, Department of Psychiatry at the University of Calgary, Canada Past Medical Director of the Calgary Health Region Addiction Centre and Program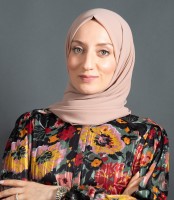 Dr Aala El-Khani develops and researches innovative ways to reach families that have experienced conflict with family skills support and training. She has conducted field research with families in refugee contexts and conflict zones, exploring their parenting challenges and the positive impact parenting support can provide to improve and child and caregiver wellbeing. Her work has significantly contributed to an agenda of producing materials, which together form psychological first aid for families affected by conflict and displacement.
Dr. Ziad El-Khatib is a Public Health Expert
Two decades of experience in Addiction treatment, prevention, research, policy development and training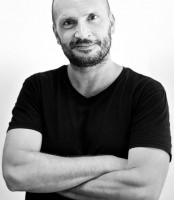 Antonio Jesús Molina Fernández, Ph. D. in Psychology, MSC (Social Anthropology), assistant professor of ·Social, clinical and epidemiological Aspects of Addictive Behaviours", "Evaluation of Social Programs", "Social Intervention", "Criminality & Urban gangs" and "Social Psychology of Health" in the Social, Work and Differential Psychology Department in Universidad Complutense de Madrid.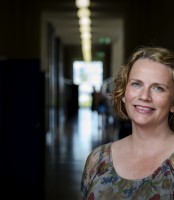 Dr. Gudrun Sif Fridriksdottir is a researcher and project manager at RIKK – Institute of Gender, Equality and Difference at the University of Iceland. Gudrun has a PhD in Social Anthropology and for the past 15 years her work has focused on the various forms of interlinkages between gender and violence, both academically and through project management. In the last 2 years, she has started looking at the linkage between being a survivor of domestic violence and dealing with problematic substance use.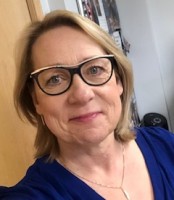 Community Director of Provincial Drug Court Development and Training Edmonton John Howard Society(EJHS) in partnership with Alberta Justice & Solicitor General(AJSG)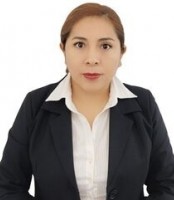 Teacher with 15 years of experience working with young students, specializing in academic coordinator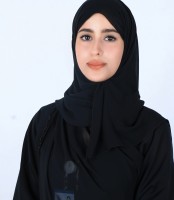 Balqees Gaber is a health educator at the National Rehabilitation Center in Abu Dhabi.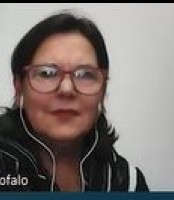 Experimental Psychologist
ISSUP Chapter Ecuador /" Instituto Prevén" Foundation / Secular University "Eloy Alfaro" Manta, Ecuador/Hemisferios University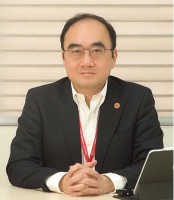 Le Minh Giang, MD, PhD
V-ITTC Principal Investigator 
Center for Training and Research on Substance Abuse – HIV
Hanoi Medical University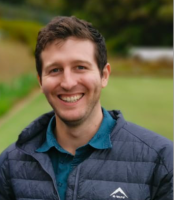 Medical doctor currently undergoing Psychiatry specialist training at the University of Cape Town, South Africa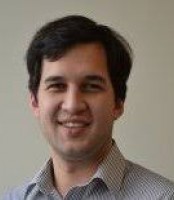 Academic Director of the Drug Program of the Faculty of Health Sciences, Central University of Chile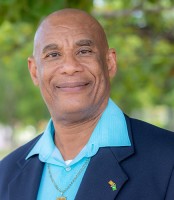 "Damian Eisenghower Greaves is a Professor of Social Sciences in the Department of Humanities & Social Sciences and Associate Dean in the School of Arts & Sciences, with responsibilities for strategic initiatives & administration.
His educational and professional qualifications include a PH.D in Health Services   Management & Policy, two  Master of Science Degrees – one in Public Health and one in Social Sciences, and a Bachelor's in History & Sociology with Education (with Hons.).
Rahul Gupta, MD, MPH, MBA, FACP, is the first medical doctor to serve as the Director of National Drug Control Policy and lead the Office of National Drug Control Policy (ONDCP), a component of the Executive Office of the President. ONDCP coordinates the nation's $40 billion drug budget and federal policies, including prevention, harm reduction, treatment, recovery support, and supply reduction.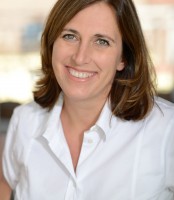 Dr. Karin Haar, MMed, MPH works as international consultant in the prevention, treatment, and rehabilitation section (PTRS) at the UNODC headquarter in Vienna. She joined the team three and a half years ago and has since supported the implementation of family skills programmes worldwide. In particular, the programmes benefitted from her epidemiological and statistical expertise that was needed to further gain evidence in the pilots and clinical trials occurring in several countries simultaneously.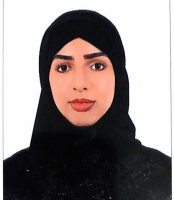 Research Assistant, National Rehabilitation Center Abu Dhabi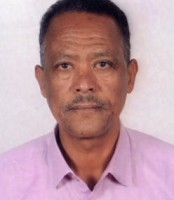 Head, inspection unit, National Medicines and Food Administration, Ministry of Health Eritrea.
President and CEO of Carlton Hall Consulting LLC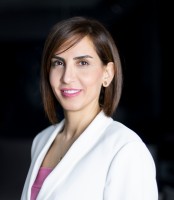 Scientific Support Coordinator at the International Society of Substance Use Prevention and Treatment Professionals (ISSUP) Researcher at Vrije University Amsterdam in the Clinical, Neuro- and Developmental Psychology Department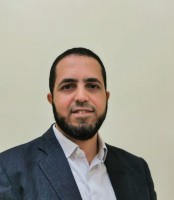 Dr Hassan is an Egyptian psychiatrist with a special interest in addiction psychiatry. He has graduated, trained and completed a psychiatry residency at Ain Shams University in Cairo.  following that, he participated in the Hubert Humphrey Fellowship in the field of substance use education, prevention and treatment at Virginia Commonwealth University the USA. Currently, he works as a consultant/lecturer of psychiatry at Ain Shams University in Cairo in addition to being a psychiatrist in Oman.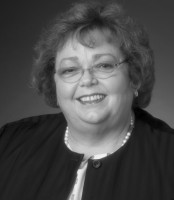 President Emeritus, TASC INC; President, MMH & Associates; Chair, ISSUP; Secretary Treasurer, ICUDDR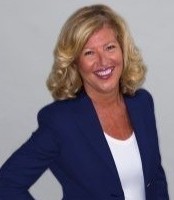 Doctor with 34 years in clinical practice and Diplomate in American College of Addictionology and Compulsive Disorders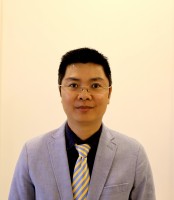 Founder and Chief Coordinator of the Vietnam Program for Internet & Society (VPIS),University of Social Sciences & Humanities, Vietnam National University, Hanoi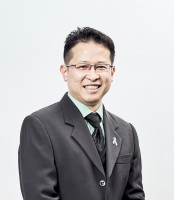 Mr Sng Chern Hong is the Deputy Director, Central Narcotics Bureau (Policy and Administration). He has been in service for more than 20 years and has held various appointments in both Central Narcotics Bureau (CNB) and the Ministry of Home Affairs. Mr Sng has helmed various divisions at CNB including Investigation, Supervision, Operations, Enforcement and Communications.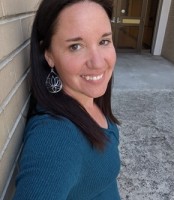 Deputy Director for International Consortium of Universities on Drug Demand Reduction (ICUDDR)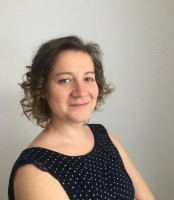 Psychologist working in the prevention of risk behaviour in cooperation with the Department of Addictology, 1st Faculty of Medicine, Charles University (CUNI)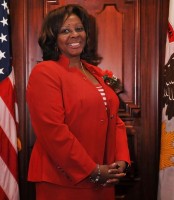 State Senator in the Illinois General Assembly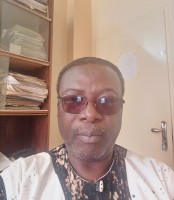 je suis actuellement point focal WENDU depuis 2016 et point focal ISSUP au Niger. Je travail pour le Ministère de la sante que je représente depuis 2016 au sein de la commission nationale de lutte contre la drogue
Prevention Worker, SEIRIOS Centres for the Prevention of Addictions and the Promotion of Psychosocial Health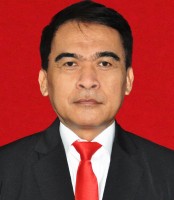 Head of Research, Data and Information of Indonesia NNB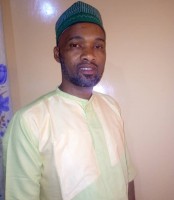 Mamudou Jallow is both a writer and an educator. He has worked as a reporter covering the local beat in the Gambia as well as on other international online publications. He is also a Computer Science Teacher with over a decade of academic instruction experience focused on technology use and application.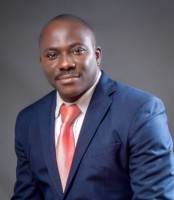 Addiction psychiatrist, Federal Neuropsychiatric Hospital in Benin City Director of the Nigeria International Technology Transfer Centre (Nigeria ITTC)
Implementation coordinator of the School Prevention Program of the Use of Psychoactive Substances
Actualmente preside ISSUP Capítulo Ecuador, es creador de la Fundación Instituto Prevén
Clinical Psychologist and Psychotherapist, Clinical Supervisor, Mental Health Programs Coordinator,  Researcher in Mental Health and Psychology and UNIPSY's Top Manager.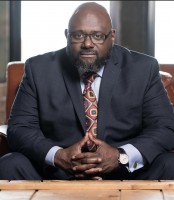 President and CEO of TASC (Treatment Alternatives for Safe Communities)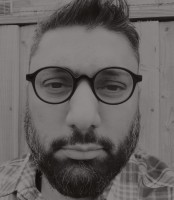 Adrian Jugdoyal, PG Dip, PGCAP, BSc (Hons), BSc (Hons), Dip HE (Adult Nursing), Dip HE (Mental Health Nursing), RGN, RMN, NMP, TCH, FHEA
Abstract body: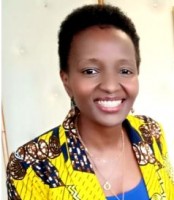 Caroline Kahiu is a Communication Officer at the National Authority for the Campaign Against Alcohol and Drug Abuse, (NACADA), Kenya. She is a Substance Use Prevention and Management Advocate championing for targeted evidence-based programming and interventions.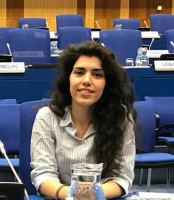 Laleh Ashrafi Kakhki is a member of UNODC Geneva Liaison Officer team and she supports the team in the field of communication and advocacy. Laleh holds a Master's degree in International relations, specialized in multilateralism.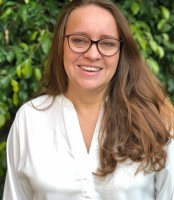 Chief of the Demand Reduction Unit of CICAD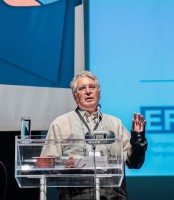 Director of KETHEA ITHAKI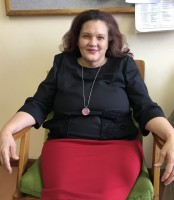 I am Geraldine Kanyinga, Program manager of substance use, drug control and rehabilitations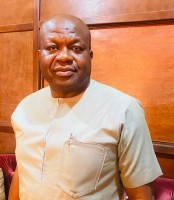 Executive Director National Drug Law Enforcement Agency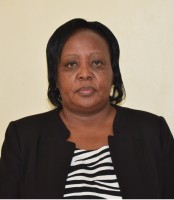 Full time faculty member in the Department of Psychology at Kenyatta University, Kenya Coordinator of the International Consortium of Universities on Drug Demand Reduction (ICUDDR) Africa Region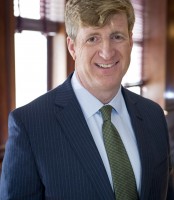 Former U.S. Representative Co-chair of the National Action Alliance for Suicide Prevention's Mental Health & Suicide Prevention National Response to COVID-19 (National Response) and co-chair of the Bipartisan Policy Center's Behavioral Health Integration Task Force
Director of Supreme Training & Consultancy Malaysia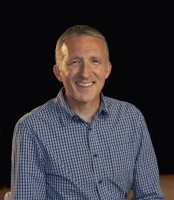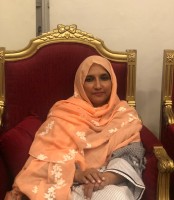 Psychiatrist, public health professional. ICAPIII. Work with a passion to serve the underprivileged segment of society by Community outreach services.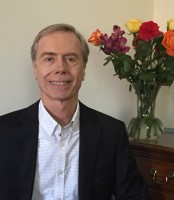 Associate professor in the Department of Psychology at Virginia Commonwealth University
Mr Sylvester Ebenezer Nana Koomson, from Accra, Ghana obtained his Bachelor's Degree in Political Science in 2001 from the University of Ghana where he also earned his MA in Adult Education in 2005. He is a Fulbright Humphrey Fellow alumnus (2014/15) with a Specialization in Substance Abuse Treatment, Prevention and Policy at Virginia Commonwealth University, USA.
Director of the Institute for Research and Development »Utrip« (UTRIP)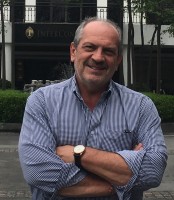 Clinical Professor of Psychiatry, University of California San Diego, Department of Psychiatry Director, UCSD Center for Criminality & Addiction Research, Training & Application Director, ITTC-Ukraine