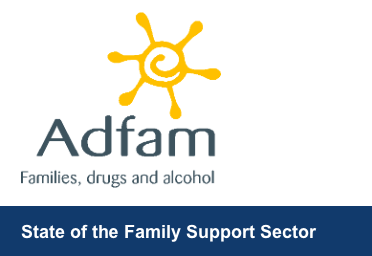 Adfam is running an important survey to examine the state of drug and alcohol family support sector and provide important data for Adfam's advocacy and influencing work. The survey asks about funding, partnerships, and the kind of support being provided to families nationally.
The survey can be completed by anyone who manages or works within a service supporting families affected by someone else's drug or alcohol use. 
This survey is open until Thursday 28 February 2019, after which point the findings will be written up into a report and disseminated nationally. 
It will take around 15-20 minutes to complete.