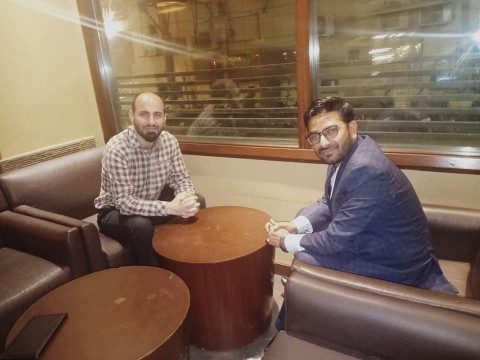 Mr. Ahmad Shah, Exchange Ambassador with U.S. Embassy Pakistan, had a great meeting with Mr. Farhan Ahmad Global Youth Activist of the International Youth Committee (IYC) on 18 January, 2019 at Gloria Jean's Sindhi Muslim in Karachi, Pakistan for the Joint Venture strategies regarding the upcoming Pakistan Youth Congress PYC and International Youth Committee - World Youth Conference and ISSUP Pakistan chapter.
The International Youth Committee (IYC) is an International Youth Organization working to provide a policy framework and practical guidelines for national action and international support to improve the situation of young people around the world.
General Information
The vision of the International Youth Committee is to facilitate effective partnerships with youth, youth-led organizations and youth movements to further strengthen inclusive youth participation in the decision-making processes and implementation of the Sustainable Development Goals (SDGs) of the United Nation.
Awards
World Youth Prize, Global Youth Award, South Asian Youth Award, Sangai Young Leader Award, Club25 International Youth Award, International Humanitarian Award, etc.
Products
World Youth Conference, World Youth Summit, Global Youth Meet, World Youth General Assembly, Africa Youth Forum, South Asian Youth Summit, European Youth Meet, Asia - Pacific Youth Summit and American & Caribbean Youth Summit