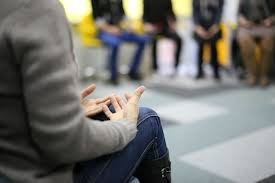 The experiencing of intense emotions, low-stress tolerance, avoidance, and feelings of a loss of control can negatively impact substance use disorder treatment outcomes. This type of emotion dysregulation may be linked with problems with interoceptive processing, which is the experience of sensations from within the body. And in turn, it is believed that interoceptive processing may influence certain behaviours and decision making.
Interoceptive awareness training helps to improve the processing of sensation, which in turn helps prevent emotion dysregulation and may reduce instances of relapse.
A recent randomised control trial has examined the efficacy of a form of interoceptive awareness training called Mindful Awareness in Body-oriented Therapy (MABT) for women. The researchers collected information about substance use, emotion regulation, craving, psychological distress, and mindfulness and interoceptive awareness at baseline, 3, 6 and 12 months.
Results from the study found that:
Substance use improved significantly for MABT and rates of abstinence were maintained from 3 to 12 months.

In terms of emotion regulation, there was maintained improvement from 3 to 12 months for MABT

Craving was significantly less for MABT at 3, 6 and 12 month follow-up 

Participants in MABT showed the largest drop in trauma-related symptoms

There was a significant improvement in interoceptive awareness for MABT
Overall the positive results highlight the potential for MABT to be used as an effective additional therapy within substance use disorder treatment.
Citation
Price, Cynthia J., Elaine Adams Thompson, Sheila Crowell, and Kenneth Pike. "Longitudinal effects of interoceptive awareness training through mindful awareness in body-oriented therapy (MABT) as an adjunct to women's substance use disorder treatment: A randomized controlled trial." Drug and Alcohol Dependence (2019).