Introduction Global ISSUP & National Chapter Pakistan Session with BScN Students Nursing School at Aga Khan University Hospital 
Mr. Ahmad Shah, Director of ISSUP Pakistan, organized a Substance   Use Prevention session with BScN students at the Aga Khan University Hospital - School of Nursing. The aim of this program is to offer a Substance Use Prevention session to students, teach them about drug prevention and how to lead community-based initiative projects
We highlighted Global ISSUP and the ISSUP Pakistan Chapter. We focused on the aim and objectives, especially how AKUH-Aga Khan School of Nursing  students can become engaged with and contribute to ISSUP. We mainly discussed three categories of membership for young professionals, student membership and very experienced professionals like faculty of AKUH. Overall, the session was good and all the participants joined ISSUP as part of the session. 
Training on Universal Treatment Curriculum – 6
Case Management for Addiction Professionals 5-6
August 2018 at Institute of Clinical Psychology, University of Karachi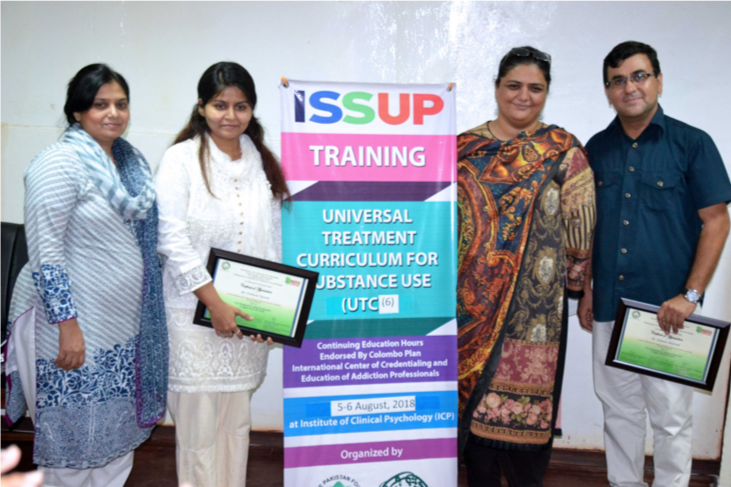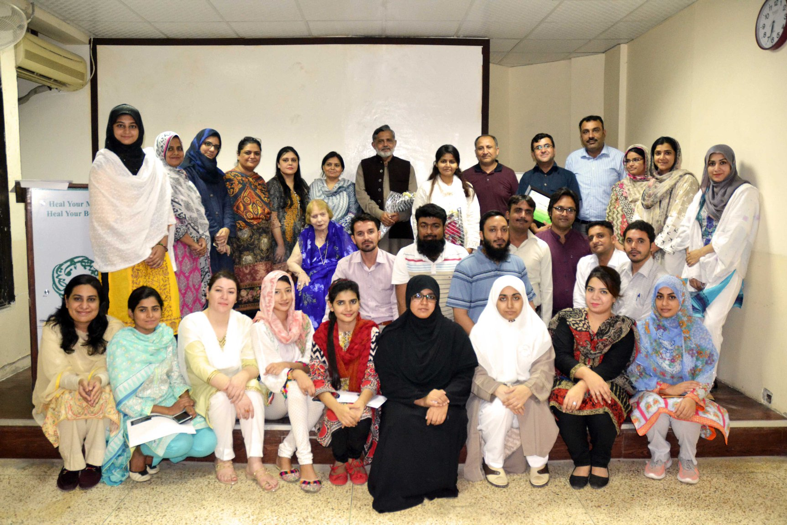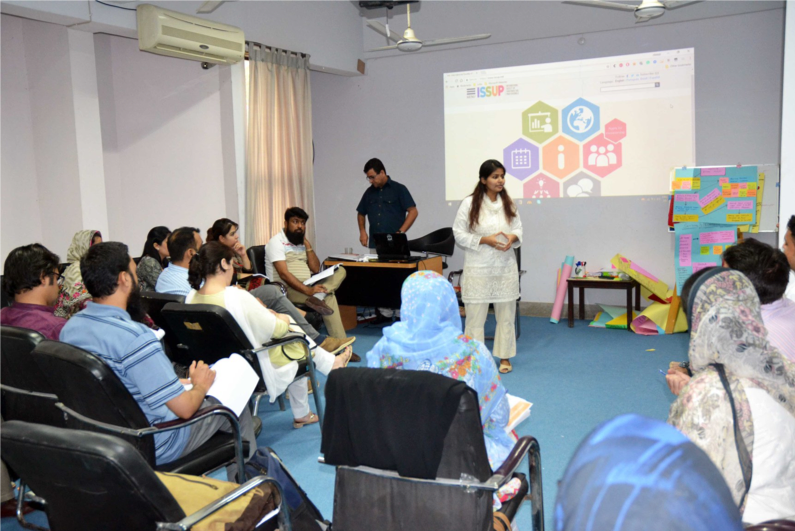 ISSUP Pakistan and Drug Free Pakistan Foundation organized a two days training on " Case Management for Addiction Professionals". The training was conducted by Dr. Salman Shahzad and Farheen Naveed who are ICAP certified, global trainers of Colombo Plan of the Universal Treatment Curriculum (UTC). The training was attended by 25 participants from the Institute of Clinical Psychology, University of Karachi who are MPhile/PhD or faculty members. The training provided an overview of case management in SUD treatment and provides skills practice in case management functions such as planning, linkage, monitoring, advocacy, consultation and collaboration. The course covered the difference in case management and direct counseling services and the difference between inter and an intra program service was explained. Importance of case management for motivation and engaging clients in treatment to ensure appropriate treatment services and to increase clients' recovery capital. Principles of effective case management, the important aspects and principles to be remembered in case management like having single point of contact, culturally sensitive, community-based and the importance of advocacy. Interaction by participants remained active on how to do advocacy for the clients and that further moved towards an interesting debate about organizational boundaries, patients' welfare ethical consideration. 
Models of case management were discussed through an interactive presentation that included brokerage, strength-based, clinical and assertive community therapy. Strength-based case management model was discussed in-group by following a case study and case managers role was more elaborated. Steps of case management and six steps of case management were discussed that was further followed by a small group exercise and each group was assigned a task. Lastly, Ms. Saira conducted module five, which is practice integration plan of curriculum six and post-test was conducted. A brief presentation on ISSUP and its initiatives was given by Ms Farheen that was further discussed by the group about membership and opportunities.