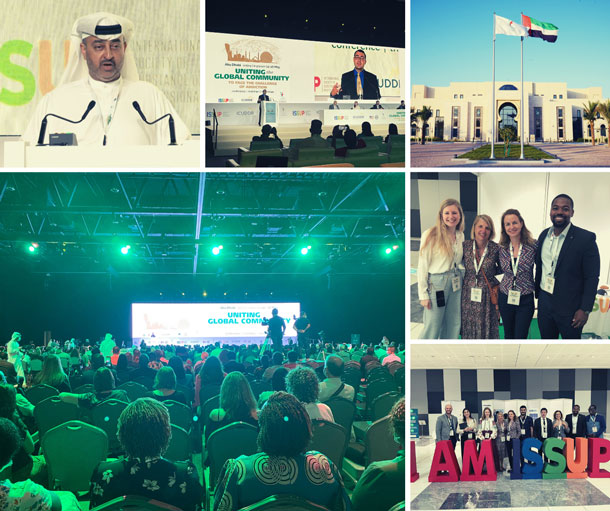 ICUDDR, INL, ISSUP and NRC were delighted to partner to bring together the global in person and online event which took place 12th – 16th May 2022 in Abu Dhabi.
The event showcased the latest learning from the fields of substance use prevention, treatment and recovery support and allowed the global workforce to meet and exchange.
Conference: an in person three-day event at ADNEC in Abu Dhabi, with keynote speakers sharing the latest developments from the field. Sub-plenaries focussing upon topics of relevance and pertinence to the drug demand reduction workforce working despite the challenges of Covid-19.
Online: a week-long stream of sessions from the in-person conference, presentations updating on the substance use situation and responses from around the world. The content will be available on the online platform from 20th May - 20th June, then on the ISSUP website check it out here.
Training: 
Universal Prevention, Treatment and Recovery Curricula – Colombo Plan / NRC
Treating Adolescents with Substance Use Disorders – CICAD
Policymaker Training – UNODC
Community Coalitions – CADCA
Global Trainers - UNODC
Youth Forum
Networking: Side meetings, networking events, forums and social activities allowed for deepening professional relationships and important discussions on addiction policy, practice and research.
Check out ISSUP's social media for updates on the events that took place.
More about the organisers:
ICUDDR – International Consortium of Universities for Drug Demand Reduction
INL – U.S. Department of State's Bureau of International Narcotics and Law Enforcement Affairs
ISSUP – International Society of Substance Use Professionals
NRC – National Rehabilitation Centre