Women's Intervention for Substance Exposure: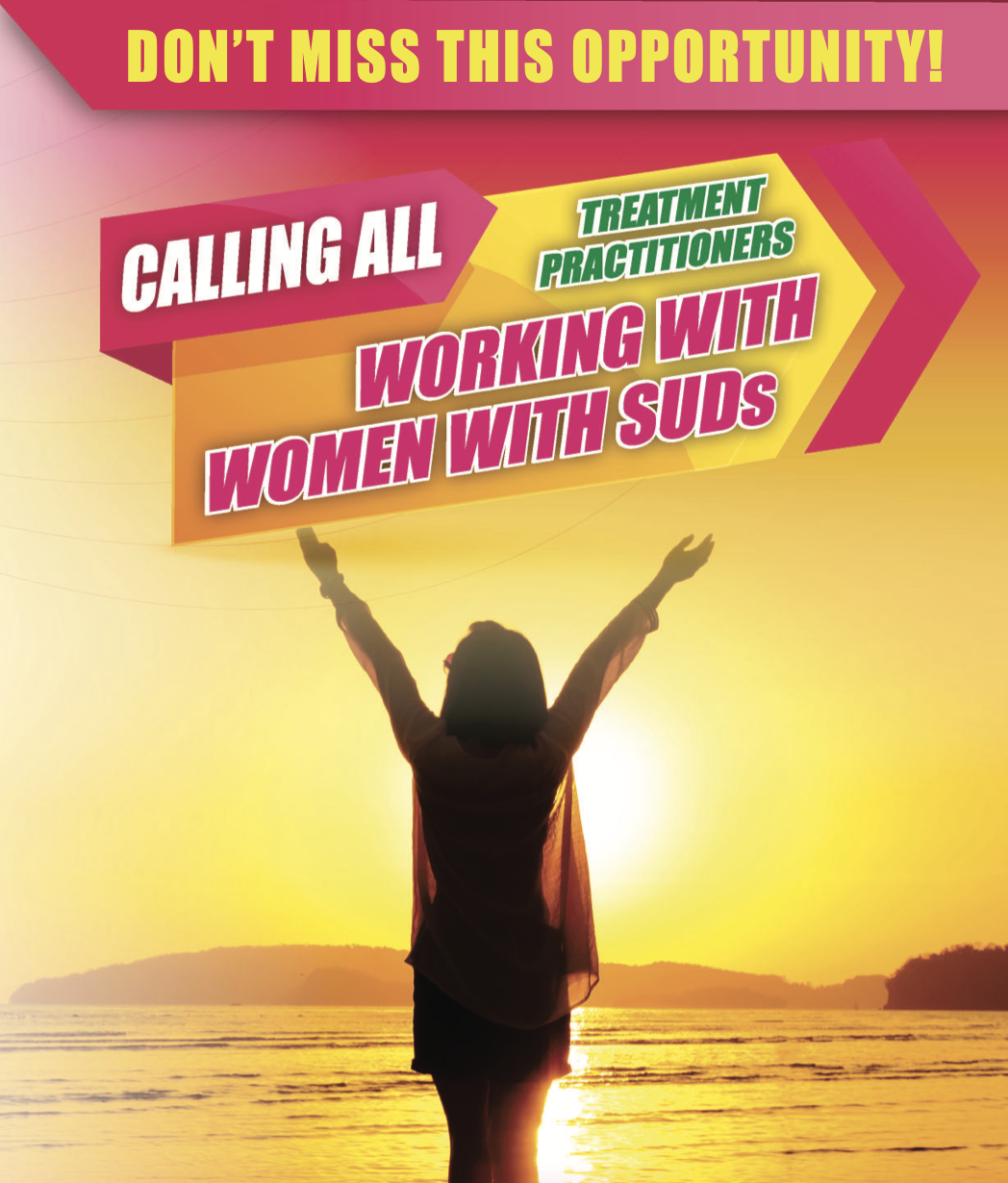 Comprehensive Care for Substance Use Disorder (WISE)
The Drug Advisory Programme (DAP), with funding support from The Bureau of International Narcotics and Law Enforcement Affairs (INL), US Department of State, has developed the online instructor-led WISE of the Universal Treatment Curriculum (UTC) Specialised Series.
The WISE Curriculum aims to increase understanding of women's unique treatment needs and how to address them through practical knowledge and techniques. The four-course curriculum specifies how treating women for substance use disorders (SUDs) differs from treating those of men, and how to respond to women's needs appropriately. It offers participants the tools and strategies to identify, assess, and treat women for SUDs with the goal of improving and optimizing outcomes and sustaining recovery.
Course training timeline
24 Weeks total:
Phase 1: UTC 41 – 12 June – 2 Sep 2023
Phase 2: UTC 42-44 – 11 sep – 2 Dec 2023
Who can apply?
This online WISE curriculum is for treatment practitioners working with either the government or a non-governmental organisation at the community level and actively engaged in the delivery of treatment programmes for women with Substance Use Disorders (SUDs).
Eligibility criteria
Bachelor's degree in relevant field such as counselling, nursing, medicine, social work, health science and psychology.
1-2 years' experience in SUD treatment services (mixed gender or women-only facility). Experience in delivery of a treatment programme with women with SUDs is considered an asset.
One paragraph description of your professional work with women with SUDs and your responsibilities when working with women.
Completion of Basic UTC.
Proficiency in basic office computer programmes including Microsoft Word, Excel and PowerPoint. Knowledge of digital and online learning tools is an asset.
Proficiency in English.
Award of Certificate of Completion criteria
Applicants must commit to completing all the four courses and fulfilling the following requirements: 80% attendance in Synchronous Sessions, and 90% Activity Completion.
Application details
Application deadline: 17 May 2023
Seats: 30 participants
We cordially invite interested candidates with the relevant work and training experience to complete the online application form.