Shared by Borikhan Shaumarov -
1 نوفمبر 2023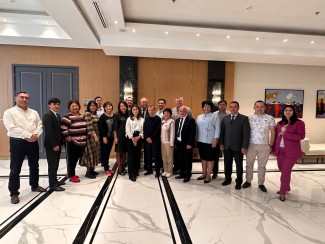 The UNODC Regional Office for Central Asia held a Regional Training of Trainers (ToT) on Course 20 – "Populations with Special Clinical Needs" which took place in person in Dushanbe, Tajikistan on 23-27 October 2023. This course is a part of the Advanced Level of the Universal Treatment Curriculum for Substance Use Disorders (UTC training package).
The eighteen (18) members of the national team of trainers from Uzbekistan and Tajikistan attended the training delivered by the team of UTC Regional Master Trainers.
"In today's ever-evolving healthcare landscape, it is imperative that we...