MEXICO CITY, Mexico,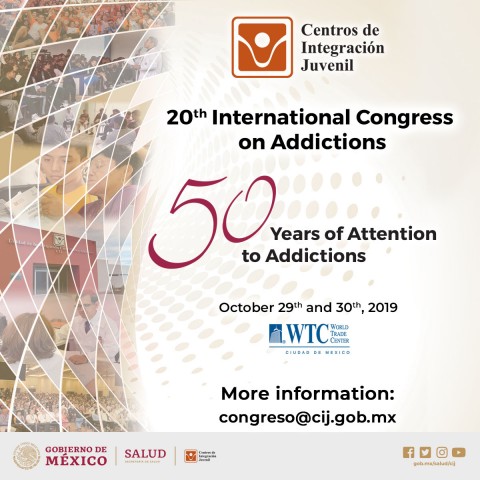 Within the framework of the 50th Anniversary of Centros de Integración Juvenil, A.C. (CIJ), we extend a cordial invitation to attend the 20th International Congress on Addictions "50 years of Attention to Addictions."
The Congress will be held in the World Trade Center of Mexico City, on October 29th and 30th, 2019. The objective is to share knowledge and best practices for the attention of addictions based on scientific evidence, through participation of national and international specialists who will contribute their knowledge and experience in this subject.