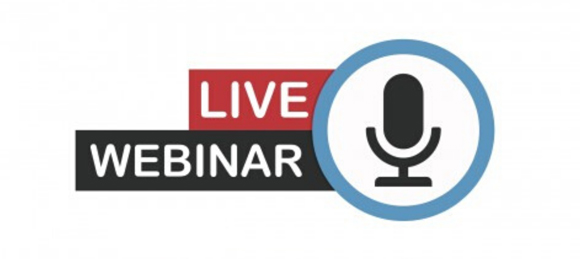 We are excited to announce our ISSUP webinar series. 
ISSUP Webinars provide opportunities for those working in substance use prevention, treatment and recovery to learn and develop through being in direct contact with experts.
Participate in webinars, review recorded webinars and interviews, Q&A sessions, and use the various resources, tools, materials and documents to inform your own practice. 
Next Events
ISSUP Argentina Webinar - 22 May 2020
3-Part Online Motivational Interviewing Course with Dr. Igor Koutsenok MD, MS - June 4, 11 & 18 2020
Previous ISSUP Webinars
Click on the links below to find recordings and resources from past ISSUP Webinars.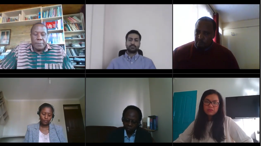 ISSUP Kenya on Impact of COVID-19 Pandemic on Substance Use Disorders: Prevention & Management 
15 May, 2020, Nairobi, Kenya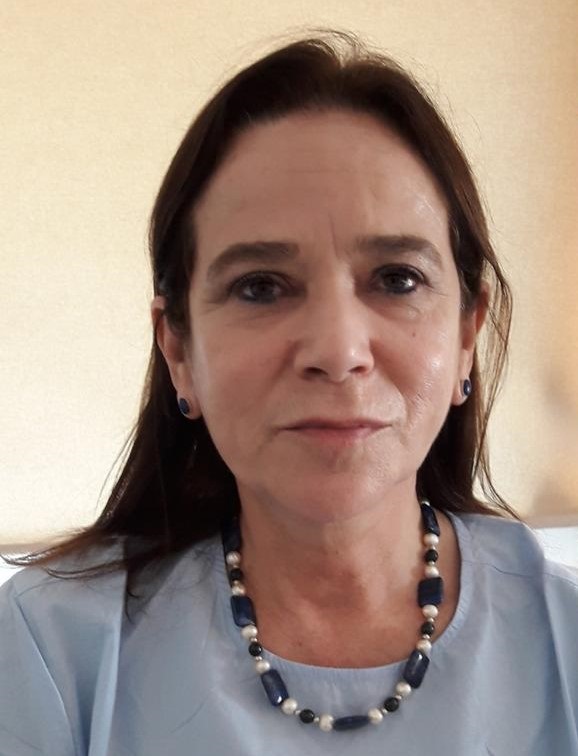 Dra. María Verónica Brasesco on Substance Use in Children and Adolescents during COVID-19
12 May, 2020, Buenos Aires, Argentina
PhD in Psychology, Researcher and Psychotherapist, Professor of Clinical and Epidemiological Research Methodology in Mental Health and Addictions in Argentina and Uruguay, Professor of Prevention Studies at the University of Salvador in Argentina. She was Professor at the Psychological Clinic of Children and Adolescents at the University of Palermo in Buenos Aires. She was Director of the Argentine Drug Observatory and has led numerous research studies on the consumption of psychoactive substances in children, adolescents and adults.
Juan Manuel Miguens on Families and Substance Use during COVID-19
11 May, 2020, Buenos Aires, Argentina
Psychotherapist. Degree in Psychology, University Expert in Prevention – Social Work Department, Complutense University of Madrid (2007-2008, Master in Non-Profit Organisations Management – Economics Department, Autonomous University of Madrid (2002-2003), Training and Prevention Expert at SEDRONAR since 2012, Master in Prevention and Substance Use Disorders Assistance. USAL Medical School (2016-2018)
Elena Riveros Espiñeira presenting on COVID-19
7 May, 2020, Santiago, Chile
Occupational Therapist at the University of Chile, PhD candidate in Public Health at the University of Chile, Master in Public Health, Diploma in Addictions Studies from the University of Chile, Director of the Occupational Therapy School of the University of the Andes.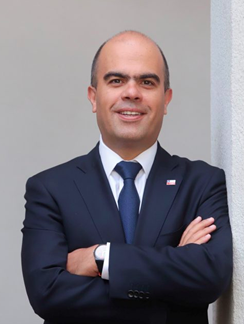 Carlos Charme Fuentes on Treatment Programmes and Initiatives in Chile
30 April 2020, Santiago, Chile
Carlos Charme Fuentes on Prevention Programmes and Initiatives in Chile
28 April 2020, Santiago, Chile
Director of the National Service for the Prevention and Rehabilitation of Drug and Alcohol Consumption (SENDA), Chile
Experience in developing and implementing public policies related to crime prevention, citizen security and social programmes.
Served as Executive Secretary of the Security Commission under President Sebastián Piñera in matters of public security and focused on substance use disorders prevention.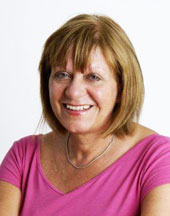 Vivienne Evans OBE on Supporting the Families of Substance Users
24 April 2020, London, United Kingdom
Vivienne Evans OBE is an ISSUP Board member and Chief Executive of Adfam - the UK's national umbrella organisation for children and families affected by substance misuse. Vivienne has extensive background experience in drug and alcohol education, prevention and working with young people. In this live Q&A event, Vivienne joined the ISSUP team to discuss how practitioners can offer effective support to enable families to improve their health and wellbeing, stay in work, participate in society and build and maintain positive relationships.
22 April 2020, Buenos Aires, Argentina
Psychologist. Researcher - PhD in Health Sciences – The University Institute of Health Sciences 'Fundación Barceló' Master Trainer (in training) of the Colombo Plan, Drug Advisory Programme (DAP), CHILD Programme, Director, Fundación Convivir: Mental Health and Addictions Centre Associate Professor of Community Psychology – The University of the Argentine Social Museum (UMSA). Professor of Addiction Clinic – The University of Buenos Aires (UBA), Vice President of the Chapter "Risk and harm reduction strategies in the comprehensive approach to consumption" of the Argentine Association of Mental Health (AASM).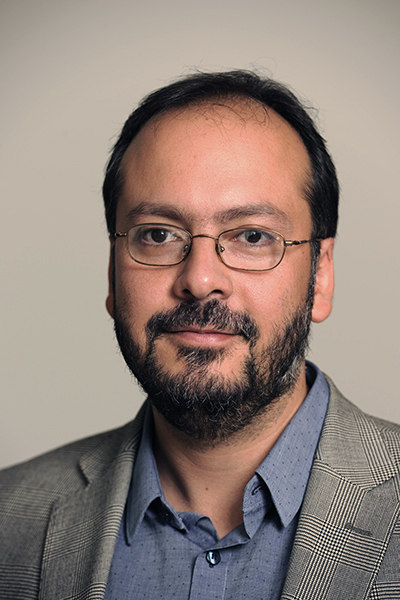 Dr. Carlos Ibáñez on taking care of your mental health during the COVID-19 pandemic
7 April 2020, Santiago, Chile
Dr. Carlos Ibáñez is a medical doctor with a specialization in psychiatry and a PhD in Science. He is Professor at the Department of Psychiatry and Mental Health of the University of Chile and the Head of the Addiction Unit of the same department. He has served as advisor and expert in both national and international agencies (WHO, PAHO and UNODC) in the substance use disorders field. He leads the team of the University of Chile that is coordinating and studying the implementation of the Planet Youth pilot project in Chile.
Dr. Iván Muñoz on remote mental health care
9 April 2020, Santiago, Chile
Psychologist, Pontifical Catholic University of Chile. Director of Fundación Paréntesis. Teacher and trainer in mental health issues and substance use prevention. Has developed and managed prevention programmes for a number of organisations. Diploma in Treatment and Recovery in Adolescent Substance Users from the University of Chile. Diploma in Management and Administration of Healthcare Institutions.
Dr. Viviana Guajardo Tobar on telehealth and telemedicine
14 April 2020, Santiago, Chile
Psychiatrist, University of Chile. Doctor in Public Health and Master in Epidemiology. Head of the Community Psychiatry Unit of the University Psychiatric Clinic of the University of Chile. In charge of research and teaching at El Pino Hospital. Viviana has participated in several research projects in primary care and the school population, postpartum depression and telepsychiatry. She is a member of the pilot project for the implementation of the Planet Youth model in Chile.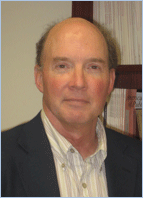 Ken C. Winters on Adolescent Brain development
20 February, Minnesota, United States
Ken C. Winters, Ph.D. is a Senior Scientist at the Oregon Research Institute (MN location) and Adjunct Faculty in the Department of Psychology, University of Minnesota. Dr. Winters retired as a Professor in the Department of Psychiatry at the University of Minnesota, where he founded and directed the Center for Adolescent Substance Abuse Research for 25 years. Along with Kevin Sabet, he co-edited Contemporary Health Issues on Marijuana, published in 2018 by Oxford University Press. Dr. Winters has received numerous research grants from the National Institute of Health and various foundations and has published over 135 peer-reviewed articles during a 30+ year period.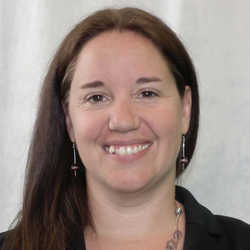 Cary Hopkins Eyles on Authentic Self-Care for Addiction Professionals
13 March 2020, Tampa, United States
Cary has worked in the field of substance use disorders for 18 years. She is passionate about helping professionals in this field to take care of themselves so they can thrive and help those in need. Cary has worked in direct care in non-profit in the U.S., has run Residential, Outpatient, and Criminal Justice treatment programs, and has trained and mentored other substance use professionals. She is now the Deputy Director for the International Consortium of Universities for Drug Demand Reduction (ICUDDR) and supports the development of addiction studies programs around the world. She is a global trainer in the Universal Treatment Curriculum (UTC).