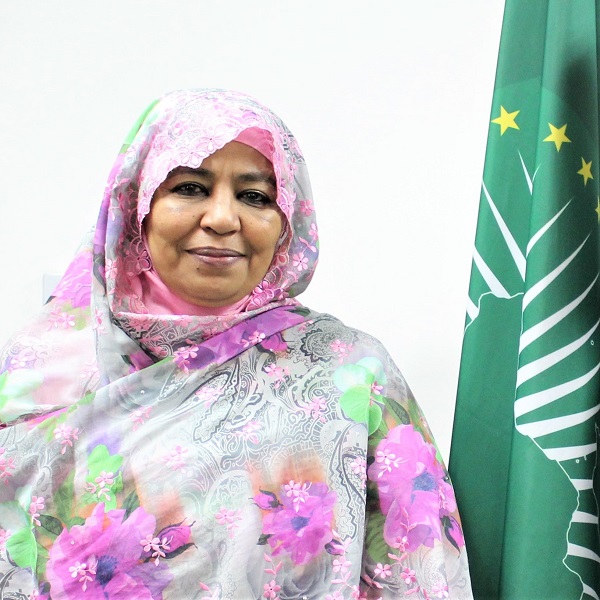 H. E. Mrs Amira Elfadil Mohammed Elfadil Commissioner for Social Affairs Africa Union Commission.
Her Excellency Amira Elfadil was elected as the Commissioner for Social Affairs at the 28th Ordinary Session of the Assembly of the African Union in January 2017. Before being elected as Commissioner she served the Government of the Republic of the Sudan as Minister of Welfare and Social Security between 2010 and 2013 and as Minister for Social Affairs for the Khartoum State Government between 2009 and 2010. She served as Member of Parliament and was on the Foreign Relations Committee from 2015
until she assumed her current role. With her passion in addressing children, girls and women's empowerment issues, she has held various senior roles in the Sudanese Women General Union, was Director General of the Society Studies Centre in Khartoum and Secretary General in the Sudan National Council for Child Welfare in addition to chairing various committees and boards on social development.
She brings to the Commission a wealth of experience as a veteran politician, a renowned activist for women's rights and empowerment, an ardent advocate for the rights and welfare of the child notably through Saleema Initiative on Elimination of Female Genital Mutilation and End Child Marriage Campaign, and a well-known campaigner for health, youth empowerment, education and poverty eradication. With a results-oriented leadership approach she has contributed to the strengthening of various social institutions in the Sudan. Her vision is to provide sound leadership, to strengthen the prioritisation of national social policies, to promote human empowerment and development towards a prosperous Africa based on inclusive growth and sustainable development. Her focus is to contribute to the achievement of the social development aspects of Agenda 2063 and the Sustainable Development Goals.
Her Excellency Amira Elfadil holds a Master of Arts in Diplomatic Studies from the London Diplomatic Academy at the University of the Westminster and a Bachelor of Arts in Sociology from the University of Khartoum. She is a citizen of the Republic of Sudan and married with four children. Arabic is a mother tongue while English is used as a second language.