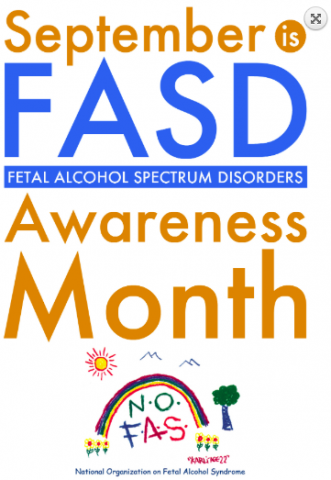 Fetal Alcohol Spectrum Disorder (FASD) Awareness Day originated in Canada with the first FASD Day taking place on 9th September 1999.
Since then the campaign has gathered global recognition with many countries now taking part in activities to raise awareness of FASD and the prevention of alcohol-exposed pregnancies.
Fetal Alcohol Spectrum Disorder is a lifelong condition that results from a baby being exposed to alcohol in the womb before they are born. This exposure to alcohol can affect how a baby's brain and body develop and may ultimately lead to a range of physical, emotional and developmental issues.