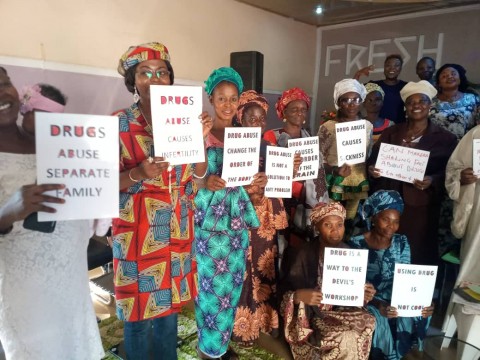 "100 program Challenge" for drug prevention by  Ecolink Institute receives global response.
The students of the Ecolink Institute from 16 countries launched a  campaign against drug abuse, in connection with the International Day against Drug abuse and Illicit Trafficking on, 26 June.
The students carried out a "100 program challenge" by bringing out various activities in social media and various locations and have reached out to thousands of people with the message against addiction.
The activities included designing and posting posters in social media, publishing articles in media, creating YouTube videos, hosting webinars, psycho education, community awareness programs, panel discussions, poetry, and a visit to rehabilitation centres.
The Director of the Institute, Dr Thomas Scaria presented a collage of activity photos and posters in a virtual meeting of the students, held on 26 June. He appreciated the participants for their innovative ideas and initiatives which has reached several people.
Dr Thirumagal V, the trainer of the UTC Course on Substance Use Disorder said the main objectives of the training is to form qualified and dedicated addiction professionals who will lead Drug Demand Reduction programs in their communities.
Grant Sanders from South Africa who serves in a Rehab in Hong Kong said it was very fulfilling for him to join the campaign and see over 100 programs happening in the week.
Margaret K.Julius, from Nigeria who won an award from WHO recently for her works among youths said she could reach out to hundreds of people with her awareness programs.
The Vth International Batch of the Institute begins on 29 June with students from 12 countries.