Published by
Global Drug Survey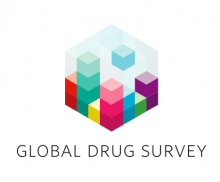 The Global Drug Survey is the Worlds is the worlds largest drug survey. The aim of the GDS is to support communities to have honest and evidence-informed conversations about drugs.
Using anonymous online research methods Global Drug Survey runs an annual survey in 10 languages, which is hosted by partners in over 20 countries.
Survey findings are frank, honest, and revealing and provide a unique insight into personal decision-making about drug use. GDS explores the positives and negatives of drug use and detects new drugs trends as soon as they appear.