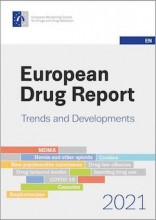 The Trends and Developments report presents the EMCDDA's latest analysis of the drug situation in Europe. Focusing on illicit drug use, related harms and drug supply, the report contains a comprehensive set of national data across these themes and interventions.
Here, you can view a video of the European Drug Report 2021 highlights.
The report is available in the following languages.