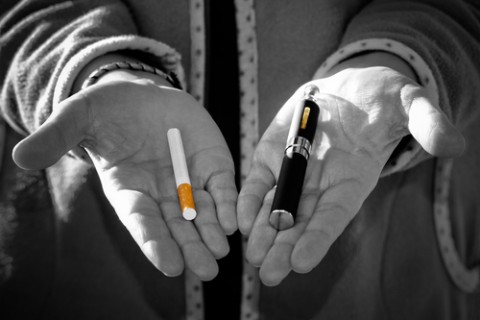 E-cigarettes are battery-operated devices that people use to inhale an aerosol, which typically contains nicotine flavourings and other chemicals. They have rapidly become the most favoured form of tobacco among youth in the United States. 
There is continued discussion about the safety of e-cigarettes and the link with the initiation of cigarette smoking and tobacco dependence.
Dual-use refers to the use of both cigarettes and e-cigarettes, though the precise definition varies across different pieces of research.
A recent study has sought to define a new classification of adolescent dual-use, taking into account the frequency of use of both cigarettes and e-cigarettes. The researchers also examined differences in nicotine dependence and intention to quit among dual-use groups.
Data was taken from the 2015- 2018 National Youth Tobacco Survey. Questions covered tobacco-related beliefs, attitudes, behaviours, and exposure to pro and anti-tobacco influences. The researchers also asked the question "How soon after you wake up do you want to use a tobacco product?".
On anlysing the responses, participants were grouped into cigarette-only smokers, e-cigarette only smokers, dual-users and non-users. The dual-user group was categoriesd further based on the frequency of cigarettes and e-cigarette use.
The researchers found that:
There was significantly higher risk of nicotine dependence in the high-frequency dual user group compared to the cigarette-only smokers.
High-frequency e-cigarette dual users had significantly lower quit intention compared with both cigarette-only smokers and low-frequency dual users.
Compared with nonusers, high-frequency dual users thought smoking cigarettes some days was not harmful
Overall the research highlighted the need for consistency in definitions so that trends can be accurately followed.
By analysing the frequency of cigarette and e-cigarette use, the researchers developed a new classification of dual smoking. 
Citation
Azagba, S., Shan, L., & Latham, K. (2019). Adolescent Dual Use Classification and Its Association With Nicotine Dependence and Quit Intentions. Journal of Adolescent Health.