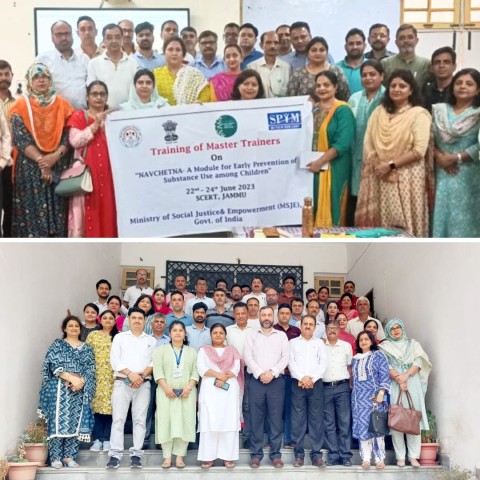 ISSUP India Chapter has effectively organized a three-day training program for Master trainers on the NAVCHETNA Module from 22nd - 24th June 2023 at SCERT, Jammu. The primary objective of this training was to enhance awareness and deliver education on life skills and drugs to students in schools.
Jammu is a city in Indian-administered Jammu and Kashmir in the disputed Kashmir region.It is the winter capital of Jammu and Kashmir, which is an Indian-administered union territory. It is the headquarters and the largest city in Jammu district. Lying on the banks of the river Tawi, the city of Jammu, with an area of 240 km2 (93 sq mi),is surrounded by the Himalayas in the north and the northern plains in the south. Jammu is the second-most populous city of the union territory.
Jammu is known as "City of Temples" for its ancient temples and Hindu shrines.