Windhoek, Namibia , Namibia,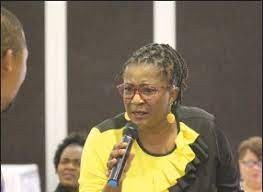 The ISSUP Namibia National Chapter, in partnership with the Ministry of Health and Social Services, Directorate Social Welfare Services, Division: Substance abuse prevention, Drug control and Rehabilitation, will be conducting a training of practitioners dealing with SUDs at different levels of care from the 6th -10th of June 2022.  The in-person 5 days long meeting will  be facilitated by globally credentialed experts in the drug addiction field. The training will target counselling skills in the managing Drug abuse. Participants will be issued with certificates of participation upon successiful completion of the training, which will also entail the CEU hours.  Trainers include 
1. Ms Leigh- Anne Black  - Social Worker, Addiction Professional (ICAP 2), Deputy chairperson of the Board of Directors-ISSUP Namibia. 
2. Ms Esthern Awuku - Clinical Psychologist , addiction Professional (ICAP 2),Secretary for the Board of Directors- ISSUP Namibia 
3. Mr Charles Mabulawa - Occupational Therapist (Mental health), Addiction Professional (ICAP 3), Drug Demand Reduction (DDR) Global Trainer-   Director for Public Relations and Communications- ISSUP Namibia