Becky Vaughn -
1 December 2021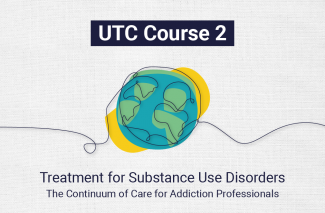 I am excite to announce that the UTC 2 Course is NOW LIVE!
UTC 2: Continuum of Care for Addiction Professionals provides the foundation for learning about substance use disorder treatment. It gives an overview of recovery and recovery management, stages of change, principles of effective treatment, components of treatment and evidence-based practices. 
This course is part of a training series developed through funding from the U.S. Department of State to The Colombo Plan Drug Advisory Programme (DAP). More information on the Colombo Plan can be found at http://www.colombo-plan.org/.
Y...