Serial Webinar "Nongkrong Online Kapeta" sebuah upaya memberikan layanan untuk Gangguan Penggunaan Zat di tengah Pandemi COVID-19.
Shared by Livia -
23 June 2020
Originally posted by Gidien Amri -
23 June 2020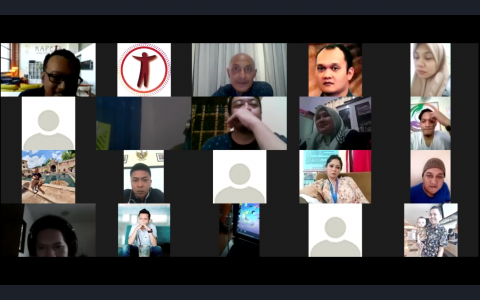 Pada masa pandemi COVID-19 dan adanya physical distancing, Kapeta foundation secara rutin melakukan serial webinar mengenai topik-topik pemulihan dan pencegahan kekambuhan selama pandemi. Beberapa studi menunjukkan bahwa angka penggunaan NAPZA biasanya  meningkat dalam kondisi sulit atau pandemi. Biasanya karena situasi sulit yang mengakibatkan orang menggunakan NAPZA untuk mendapatkan kesenangan serta sulitnya akses terhadap pusat rehabilitasi atau terapi.
Serial webinar "Nongkrong Online Kapeta" ini dilakukan agar orang-orang dengan gangguan penggunaan zat dapat memiliki akses untuk mencari dukungan untuk mengelola pemulihannya. Keterbatasan untuk mengadakan pertemuan secara tatap muka, tidak menghalangi dan malah membuka kemungkinan baru untuk mengadakan edukasi secara online sehingga dapat diakses dimanapun oleh lebih banyak orang, apalagi wilayah Indonesia yang cukup luas dan terdiri dari kepulauan.
Kegiatan pertama kali dilakukan pada Kamis, 14 Mei 2020 dengan topik Pemulihan dan COVID-19 dengan fasilitator Rahadianto Purnomo, ICAP I dan Galuh Yoga Ustara, ICAP I. Kegiatan kedua dilakukan pada Rabu, 20 Mei 2020 dengan topik Manajemen Stres dengan fasilitator Yushadi Mukhlis, ICAP I dan Rahadianto Purnomo, ICAP I, kemudian kegiatan ketiga pada Kamis 2 Juni 2020 dengan topik Membangun Hubungan Yang Sehat, dengan fasilitator Galuh Yoga Ustara, ICAP I dan Yushadi Mukhlis, ICAP I.  Topik- topik tersebut disajikan dengan pendekatan yang santai dan menyenangkan serta materi-materi yang aplikatif sehingga dapat digunakan langsung oleh peserta webinar dalam kesehariannya. Para peserta yang mengikuti rata-rata sekitar 25 peserta yang terdiri dari orang dalam pemulihan Gangguan Penggunaan Zat, Konselor adiksi, staf rehabilitasi baik dari rehabilitasi sosial berbasis masyarakat maupun dari rehabilitasi milik pemerintah.
Kapeta Foundation akan terus aktif memanfaatkan pendekatan online terutama selama pandemi COVID-19 untuk menjangkau lebih banyak lagi orang-orang yang membutuhkan terutama di bidang Gangguan Penggunaan Zat.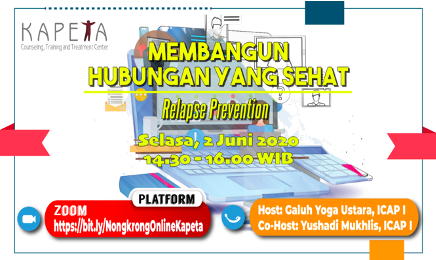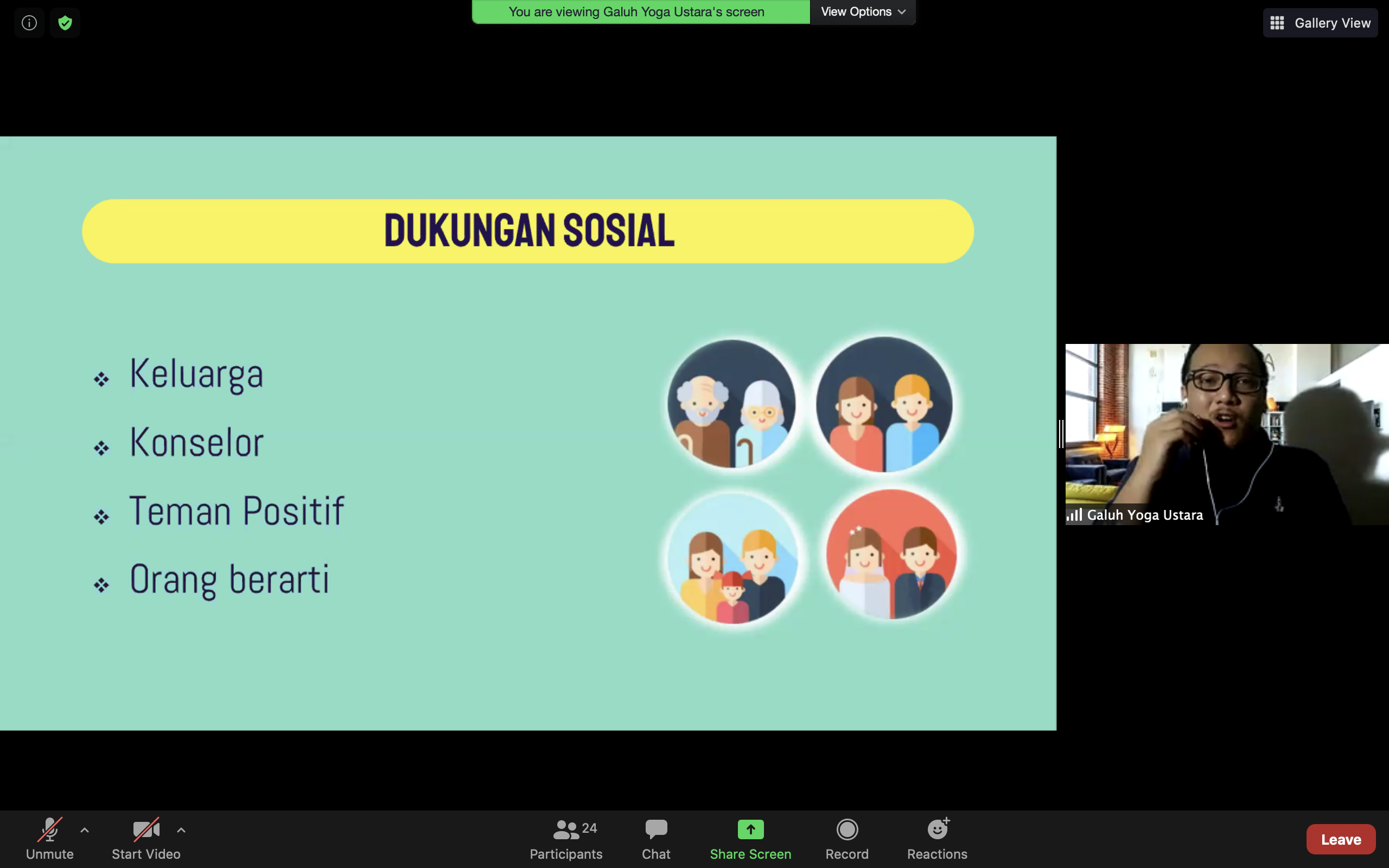 "Nongkrong Online Kapeta" Webinar Series:  an attempt to provide services for                     Substance Use Disorders during the COVID-19 Pandemic.
During the COVID-19 pandemic and physical distancing, Kapeta Foundation routinely held a series of webinars on the topics of recovery and recurrence prevention during the pandemic. Some studies show that drug use rates usually increase under difficult conditions or pandemics. Usually due to difficult situations that cause people to use drugs to get pleasure and difficult access to rehabilitation or therapy centers.
"Nongkrong Online Kapeta" webinar series is conducted especially for people with substance use disorders who can have access to seek support to manage their recovery. The limitation to hold face-to-face meetings does not preclude and instead opens up new possibilities for online education so that it can be accessed anywhere by more people, especially Indonesia consist of an archipelago. 
The online session was carried out on Thursday, May 14, 2020, the topic is Recovery and COVID-19 with facilitators Rahadianto Purnomo, ICAP I and Galuh Yoga Ustara, ICAP I. The second session was carried out on Wednesday, May 20, 2020, on Stress Management with facilitator Yushadi Mukhlis, ICAP I and Rahadianto Purnomo, ICAP I, then the session on Thursday 2 June 2020 about Building Healthy Relationships, with Galuh Yoga Ustara facilitators, ICAP I and Yushadi Mukhlis, ICAP I. These topics were presented in a relaxed and pleasant approach and applicable materials for the participants, it can be used their daily lives. Participants who attended an average of about 25 participants consisted of recovering persons, addiction counselors, rehabilitation staff from community-based social rehabilitation, and from government rehabilitation centers.
Kapeta Foundation will continue to actively utilize the online approach, especially during the COVID-19 pandemic to reach even more people in need especially in the area of ​​Substance Use Disorders.