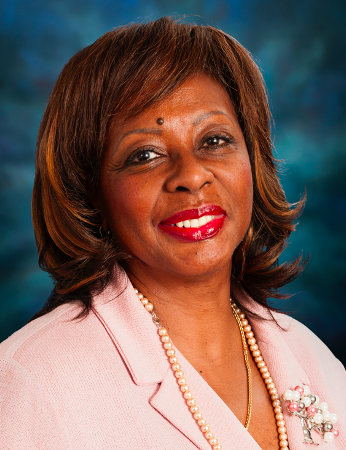 STATE SENATOR MATTIE HUNTER (D-Chicago – 3rd District) has served in the Illinois State Legislature since 2003. Senator Hunter holds the leadership position of Majority Caucus Chair and is currently Chairperson of the Senate Executive Committee, Chairperson of the Special Committee on Housing and Vice Chair of the Transportation Committee; she also serves on the Energy and Public Utilities, Public Health, Human Services, and Appropriations Committees. Senator Hunter has been appointed to several state boards and commissions by the Governor including: Women's Commission of Division of Alcoholism and Substance Abuse, Department of Children and Family Services (DCFS), Ticket for the Cure Breast Cancer Advisory Board, Racial Ethnic Impact Task Force (Co-Chair), Council on Aging and Diabetes Commission.  Senator Hunter was appointed to serve on The National Conference of State Legislatures Health Committee, is Co-chair of The Council of State Government Health Policy Task Force, sits on the Executive Committee of the National Organization of Black Elected Legislative Women (NOBEL Women), Women in Government (WIG), is a member of the Conference of Women Legislators (COWL), Illinois Black Caucus (ILBC) and National Black Caucus of State Legislators (NBCSL). She holds international memberships in Bridge Afrika and the International Society of Substance Use Program: Drug Demand Reduction Professionals.
A native Chicagoan, Senator Mattie Hunter was raised in the Robert Taylor Homes. She attended Monmouth College, Illinois (BA – Government) and Jackson State University, Mississippi (MA – Sociology).  She is a Certified Alcohol and Drug Counselor and Prevention Specialist in the State of Illinois and Indiana.  In 2008, Senator Hunter was the commencement speaker at Monmouth College and was awarded an Honorary Doctorate of Humane Letters.
Senator Hunter has been recognized for her many accomplishments by several organizations across the country and in 2006, was appointed a Lifetime Fellow of the National Academy of Public Administration and named Legislator of the Year by numerous organizations in the field of health care, youth, child welfare, and education.
Among her notable legislation…
Advocated on behalf of our schools to provide adequate funding for all schools in Illinois
Introduced legislation that law enforcement agencies shall adopt a written policy regarding drug and alcohol testing following an officer-involved shooting. 
Legislation sponsored by State Senator Mattie Hunter passed both legislative chambers, which will create a statewide task force to develop programs and opportunities for this rapidly increasing population.
Established a small business grant program that will provide money to low-income individuals on public aid.
Held statewide Senate hearings addressing youth employment programs in underserved communities. She passed legislation securing funding for the summer programs.
Promoted job growth and equality by helping minorities gain state contracts.
Passed legislation to extend a housing tax abatement program aimed at reducing real estate and socio-economic segregation.
Reformed the Department of Children and Family Services through numerous measures creating youth advisory boards and increasing scholarships for teens.
Protected seniors from financial abuse and protected crucial social services during the budgetary process.
Advanced a progressive legislative agenda by introducing the Healthy Eating and Active Living (HEAL) Act. The proposal aims to reduce obesity and obesity-related diseases like type-2 diabetes while generating $600 million. The State will re-invest in communities by offering healthy alternatives for school lunches and restoring devastating financial cuts to Medicaid.
Addressed the problem of "trauma care deserts," areas lacking access to emergency medical care in areas of higher crime and violence. Worked with the medical community and community organizers to address this problem.
 Introduced legislation that would ban the sale of electronic cigarettes in Illinois
Mattie Hunter is a member of Alpha Kappa Alpha Sorority, Inc. (Theta Omega Chapter), Eta Phi Beta Sorority (Alpha Lambda Chapter), Central Credit Union of Illinois Board of Directors, the Health Policy Institute's National Advisory Committee of the Joint Center for Political and Economic Studies of Washington, D.C., Women In Government, NOBEL/Women, Conference of Women Legislators, Illinois Legislative Black Caucus as well as numerous other prestigious organizations and councils.
Senator Mattie Hunter has served as Vice President of the Human Resources Development Institute, Inc. (HRDI) and Managing Director for the Center for Health and Human Services in Johannesburg, South Africa.  She has passed bills in the areas of social services, health care, social justice, education and minority contractor financing to address the needs of her community and the State of Illinois.