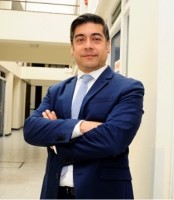 Dr. Mariano Montenegro is a medical doctor and psychiatrist of University of Chile with an MSc in Substance Addiction, and more than 25 years of experience in public policy and training in demand reduction, as well as clinical treatment of people with problems of drug use. He is currently Director of the Colombo Plan office for Latin America and the Caribbean and external trainer for the United Nations Office for Drugs and Crime in Vienna (UNODC), working as a trainer for policymakers in Latin America on demand reduction. Previously he was National Director of the National Service for Prevention and Rehabilitation of Drugs and Alcohol (SENDA), at the Chilean Ministry of the Interior, and from 2000-2010 Head of the Health, Treatment, Rehabilitation and Reintegration Unit, at the Chilean National Council for Drug Control (CONACE). Dr. Montenegro has participated as a consultant and expert in initiatives of international organizations working in the field of drugs, including OEA/CICAD, COPOLAD (European Cooperation with Latinoamerica and the Caribbean) and Panamerican Health Organization (PAHO), and has advised numerous Latin American governments on demand reduction policy. He has vast experience training policymakers and practitioners throughout Latin America on a wide range of issues including drug courts, models of treatment and rehabilitation, and dual pathology, among many others.
Abstract
Treating Persons with Substance Use Disorders in Contact with the Justice System
Barriers to the Treatment of Persons in Contact with the Justice System.