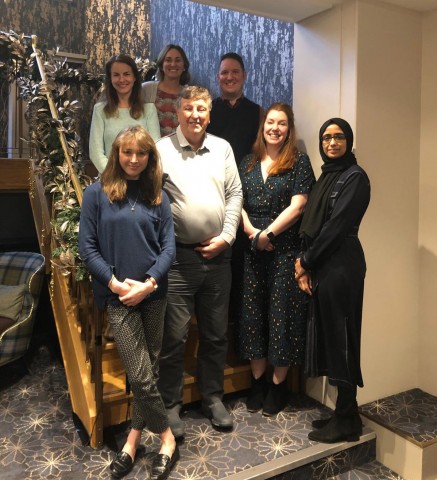 At the end of November the ISSUP team gathered in England for an incredibly productive staff meeting. As well as discussing the NACADA, ISSUP and African Union Conference & Workshop, which will take place in Nairobi, 10-14 December, we spent our days together planning for the future of ISSUP.
 
Part of our discussions involved developing ideas for the new ISSUP website design. This will help improve the experience of all those who use our website platform to share ideas and research, read about the latest news, events and updates, find out information about training opportunities and connect with other ISSUP members from around the world. 
One of the new editions to our website will be ISSUP Networks. Networks are user-driven interest groups that are created to encourage the collaboration of ideas, research and updates on best practice with like-minded professionals.
 
We also discussed the great work that is being carried out with our National Chapters. Our National Chapters create a focal point within a country that allows for professionals to share ideas and research on high quality, ethical policy and practice within the field of substance use prevention, treatment and recovery. We hope that by creating these significant relationships with specific countries, it will enable the establishment of a national community of professionals as well as encourage the development of broader international connections.
 
Our team works remotely; therefore, our team meetings are a fantastic opportunity to meet up and share what we have been working on as well as plan for future developments.