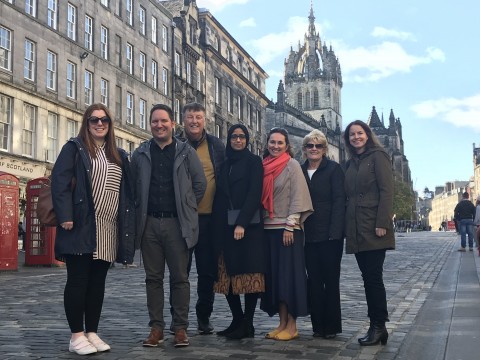 This week the ISSUP team has come together for its annual staff meeting. The meeting has offered a chance to reflect on the organisation's achievements over the past year, as well as to plan for the year ahead to further ISSUP's contribution to the professionalisation of the substance use prevention, treatment and recovery workforce.
The work with the National Chapters is progressing in an incredibly positive direction. We have 14 established National Chapters, 8 in the process of becoming formally established, and an extensive waiting list of countries that have shown an interest in joining the ISSUP National Chapter family.
Our website team shared their latest plans for new and improved features of the ISSUP website. We are always looking for ways to improve the experience of those using the website, and we encourage members to share research, resources, ideas and communicate with other members in this virtual space. We are particularly excited about the new networks design, which is due to be released later this month. Watch this space!