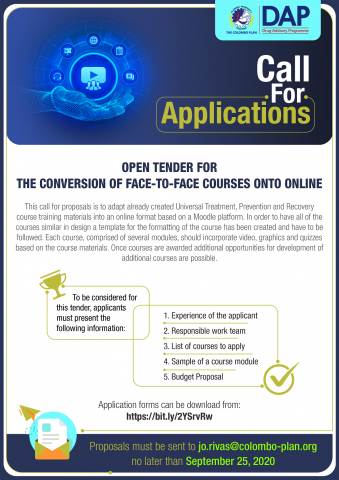 Colombo Plan has launched a call for a tender for the conversion of the UC F2F courses onto online. This call for proposals is to adapt already created Universal Treatment, Prevention, and Recovery course training materials into a format based on a Moodle platform.
DEADLINE EXTENDED TO 9th OCTOBER 2020. 
Direct links
Proposals must be sent to Jo Rivas - jo [dot] rivas [at] colombo-plan [dot] org - no later than October 9th, 2020.