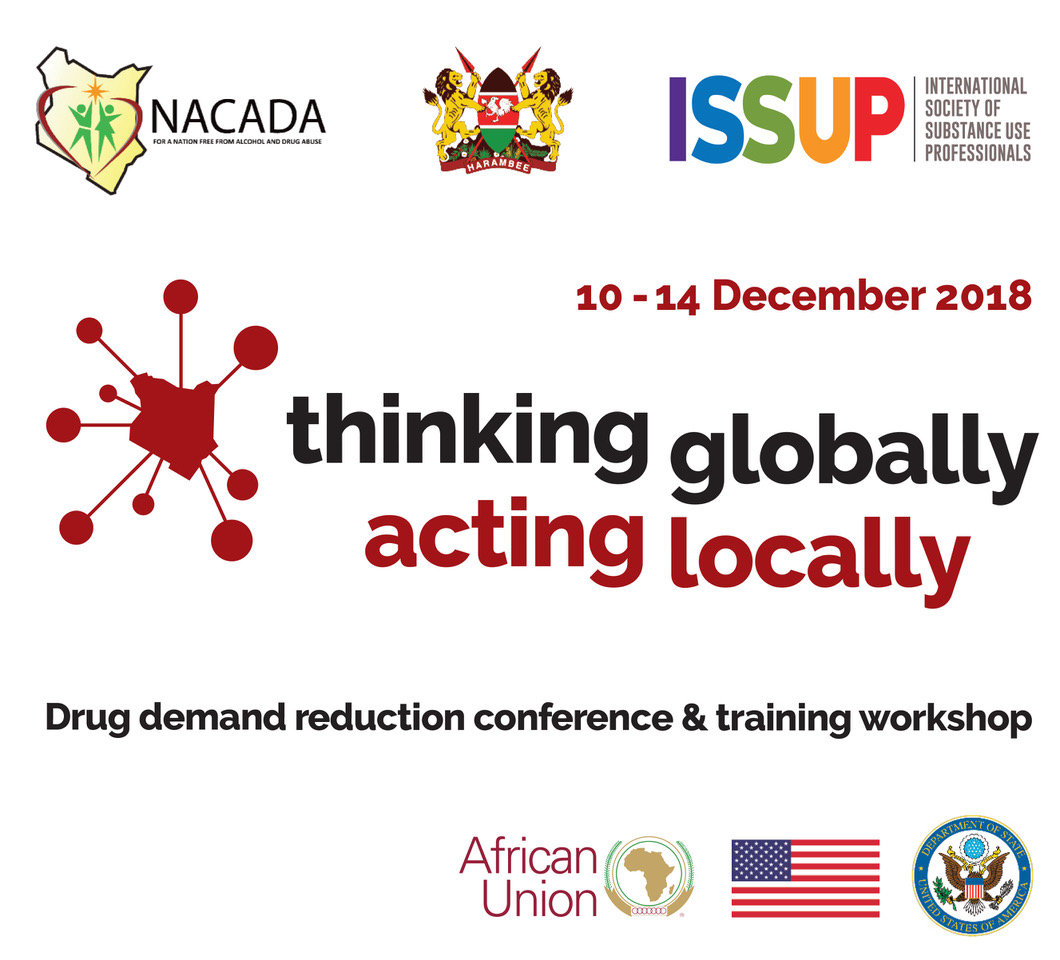 In December 2018, ISSUP jointly hosted a fantastic international conference with the National Authority for the Campaign Against Alcohol and Drug Abuse (NACADA) and the African Union. The event took place over the course of a week with 1600 participants from more than 80 countries, including more than 40 African states.
 
ISSUP coordinated training from a range of international partners including inputs from Colombo Plan's Drug Advisory Programme, UNODC, CICAD, CADCA, DFAF, GCCC and ICUDDR. In addition to the training courses and open panels, a variety of expert group meetings took place including a specialist Youth Forum and meetings involving all leaders of ISSUP's National Chapters. There were discussions about creative strategies for tackling current issues, planning for future networking and relationship building, and the latest evidence-based practice in the field of substance use prevention, treatment and recovery.
 
We want to thank everyone who collaborated in the organisation of the conference as well as all those who supported our efforts by participating in the event. The success of this large-scale workshop was all down to the enthusiasm, energy and cooperation from the many different partners involved.
The annual ISSUP Workshop allows non-members to engage with and join ISSUP, while giving members the opportunity to network and build collaborations. Attendees have the opportunity to attend trainings, learn from presentations, and network; all of which add to their professional development.
Click here to view more photos!