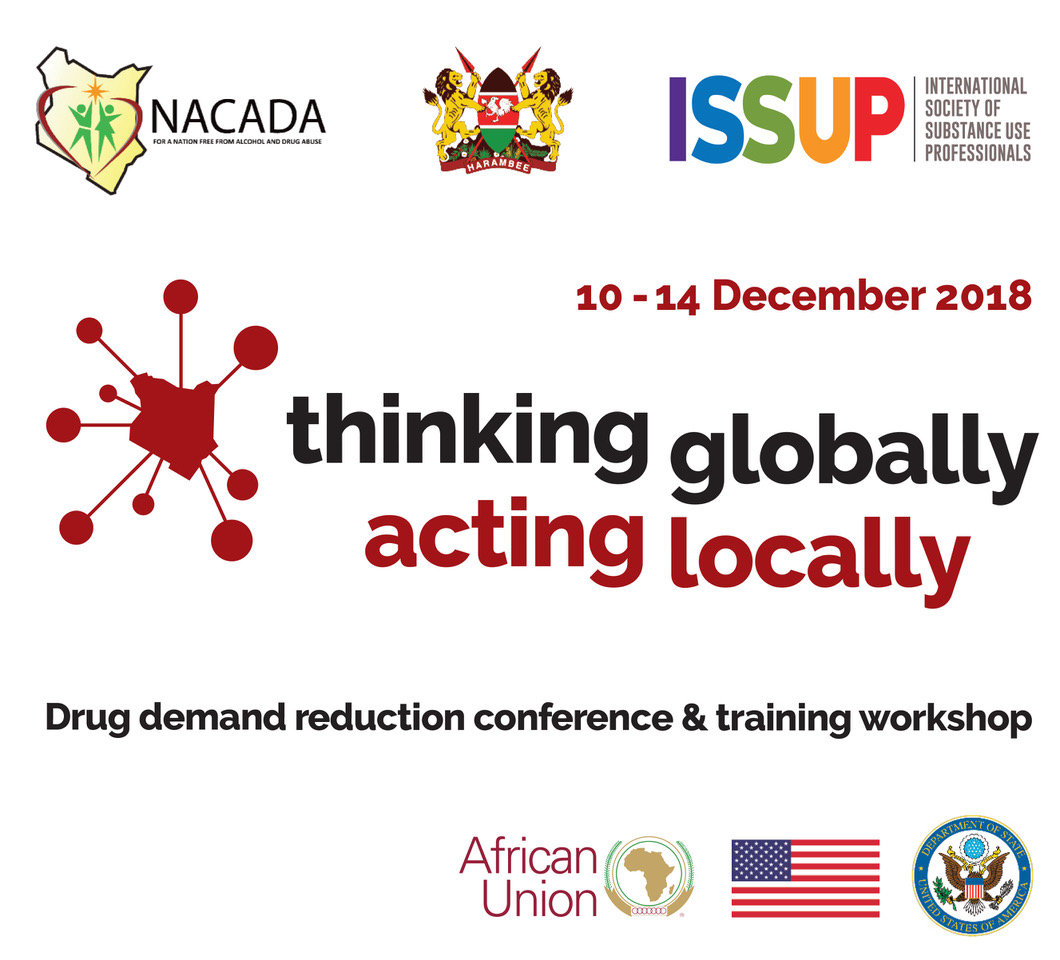 This year ISSUP is privileged to be collaborating on a large event in Nairobi, 10-14 December with the African Union and the National Authority for the Campaign Against Alcohol and Drug Abuse (NACADA) in Kenya. Our partnership with these influential organisations allows for a combination of knowledge sharing, training and policy development all under one roof over the course of one week. 
The annual ISSUP Workshop allows non-members to engage with and join ISSUP, while giving members the opportunity to network and build collaborations. Attendees have the opportunity to attend trainings, learn from presentations, and network; all of which add to their professional development.
Conference & Workshop Venue
Kenyatta International Convention Centre (KICC)
Harambee Avenue
Nairobi, Kenya
Phone: +254 20 3261000
Conference Registration Fee: US$100 - 10,000 Kshs
Join the ICUDDR meeting via zoom
The International Consortium of Universities for Drug Demand Reduction meeting will be available via zoom video conferencing December 10–12.  Click here for times and access links.
Tour Recommendations and Safaris
Click here for tour recommendations in Nairobi and safari packages.
We look forward to seeing you in Nairobi!