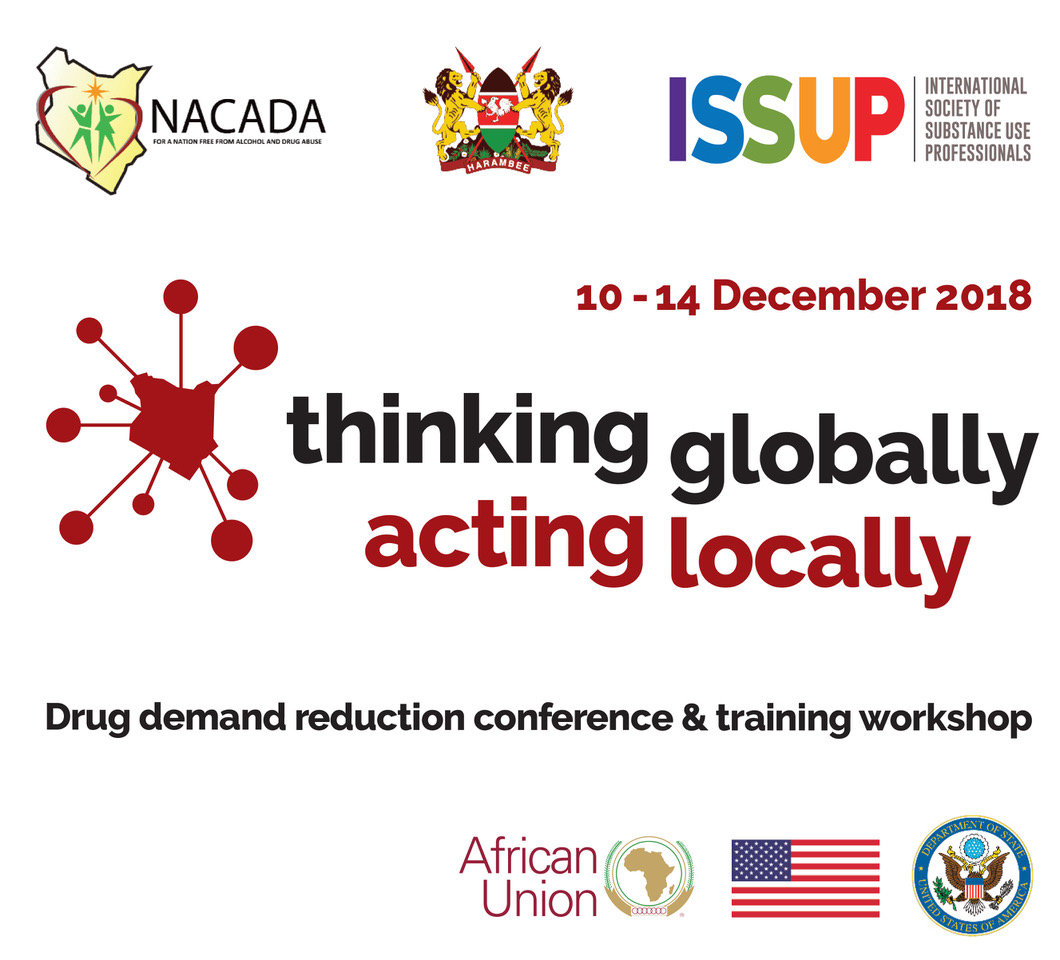 This year ISSUP is privileged to be collaborating on a large event in Nairobi, 10-14 December with the African Union and the National Authority for the Campaign Against Alcohol and Drug Abuse (NACADA) in Kenya. Our partnership with these influential organisations allows for a combination of knowledge sharing, training and policy development all under one roof over the course of one week. 
The annual ISSUP Workshop allows non-members to engage with and join ISSUP, while giving members the opportunity to network and build collaborations. Attendees have the opportunity to attend trainings, learn from presentations, and network; all of which add to their professional development.
Conference & Workshop Venue
Kenyatta International Convention Centre (KICC)
Harambee Avenue
Nairobi, Kenya
Phone: +254 20 3261000
Conference Registration Fee: US$100 - 10,000 Kshs
We look forward to seeing you in Nairobi!