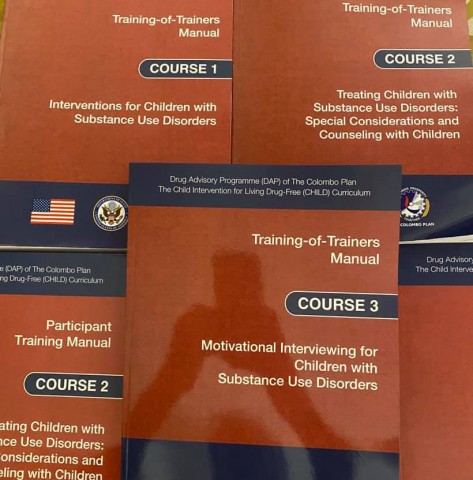 Drug abuse is a tremendous menace in society with grave biological, social, financial, psychological, and security effects on the individuals, families, and the community. In the context of our country, the number of children with drug abuse is increasing day by day. To providing proper services to living drug-free the child Dhaka Ahsania Mission (DAM) has organized fifteen days long training for addiction professionals including psychologists, physiatrists, doctors, and other treatment professionals from the country's different drug treatment and rehabilitation centers.
The training has started on Monday, the 26th of October, online through Zoom. The training will hold on three curriculums "Interventions for Children with Substance Use Disorders", "Treating Children with Substance Use Disorders: Special Considerations and Counseling with Children" and "Motivational Interviewing for Children with Substance Use Disorders". Total of 44 participants registered for three Curriculum of Living Drug-Free (Child) Echo Training.
Director (Preventive Education and Treatment & Rehabilitation), Department of Narcotics Control in Bangladesh (DNC) Md. Nuruzzaman Sharif was present as the Chief Guest to inaugurate the training program. The training will be conducted by the Director of Health and WASH Sector of Dhaka Ahsania Mission and Global Master Trainer of Colombo Plan Mr. Iqbal Masud.
As an approved education provider of the Drug Advisory Programme (DAP) of Colombo Plan, Dhaka Ahsania Mission (DAM) has taken these initiatives to enhance the capacity of addiction professionals in Bangladesh.