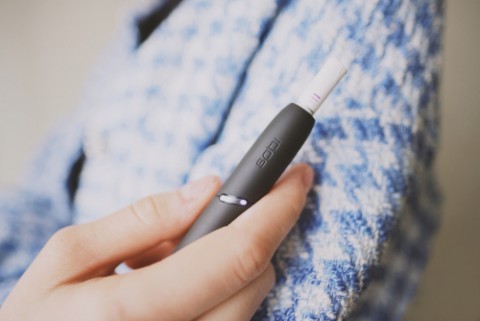 Over the years, there has been a global decline in tobacco consumption, and countries have made significant progress in developing evidence-based and cost-effective tobacco control measures. As a result, tobacco industries have had to develop new products and be creative in the way they market their merchandise.
One such device is the heated tobacco product. Heated tobacco products (HTPs) are tobacco products that produce aerosols containing nicotine and toxic chemicals upon heating of the tobacco, or activation of a device containing the tobacco. Users inhale these aerosols during a process of sucking or smoking involving a device. 
Social media has become an essential tool for tobacco companies. Influencers can act as role models through social media and can encourage or promote certain behaviours.
A recent study, conducted by researchers from Charles University, has examined influencers' Instagram posts promoting the heated tobacco product, IQOS. IQOS is a product designed by the Philip Morris International Cigarette company.
The researchers examined the posts of 22 Czech celebrities or online influencers who posted content on Instagram, using the hashtags #IQOSambassador, #IQOSambasabor, #IQOSlounge, #IQOSveVarech, #mujIQOS, or other IQOS-related hashtags.
Results from the analysis found that despite Philip Morris's claim that it uses only models who are 25 years of age or older, 2 of the influencers were under this age.
Three types of influencer were identified:
Host and generous donor- people who claim they have received the IQOS product as a gift

Gateway to a Celebrity Lifestyle- the IQOS product allows people to live a luxurious celebrity style life

Presenting IQOS on a Luxury Holiday- the influencers, as IQOS ambassadors are shown to be enjoying colourful, exotic postcard holidays
Overall, the analysis found that the carefully selected IQOS influencers, who have a broad online presence, were shown to be enjoying lavish lifestyles that involved exuberant holidays and gifts. Young people, who might adopt these individuals as role models, are at risk of believing that the IQOS product is an essential part of a glowing, exciting and aspirational lifestyle. Policy-makers need to revisit guidelines in order to maintain control over marketing strategies of the big tobacco companies.
Citation
Hejlová, D., Schneiderová, S., Klabíková Rábová, T., Kulhánek, A. (2019). Analysis of Presumed IQOS Influencer Marketing on Instagram in the Czech Republic in 2018–2019. Adiktologie, 19(1), 7–15.