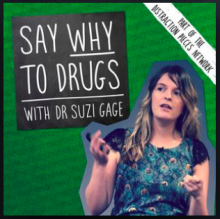 The internet is full of misinformation about recreational drugs - both legal and illegal.
Dr Suzi Gage, a psychologist interested in understanding associations between substance use and mental health, tackles one substance per episode - providing information about what we know - the harms, but also potential benefits of these substances.
There's no hype, no spin and no judgement, just information.