On June 29, 2020 ISSUP Argentina presented a webinar that addressed local policies to prevent addictions.
This webinar addressed the development of local strategies, focusing on tools to engage civil society organizations, community leaders, scientific societies and citizen collectives.
Macro-management micromanagement joint,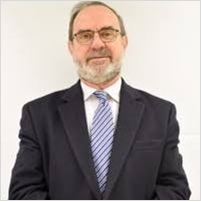 joints and nets.
Presenter: Dr. Francisco Jesús Bueno Cañigral

-Licensed and Doctor of Medicine and Surgery from the University of Valencia.
Diploma in Health. Master in Health Economics and Health and Social Services Management. Master of Management and Organization of Hospitals and Health Services. Diploma in Economic Management and General Services. Diploma in Clinical Services Management. Diploma in Health Promotion.
-Professor of the Department of Medicine. Faculty of Health Sciences. CEU Cardenal Herrera University.