UPC Community-Based Prevention Implementation Systems: Training report
Submitted by James (ISSUP staff) -
11 February 2022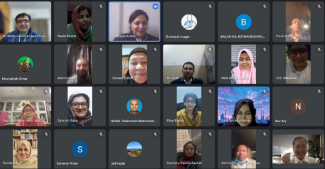 In order to endorse evidence-based practices in the field of prevention in Malaysia, from 15th- 22nd December, 2021, Supreme Training & Consultancy (STC), under the banner of the Colombo Plan Drug Advisory programme (DAP) organized a virtual training for the UPC-9 Community-Based Prevention Implementation Systems for Malaysian and international professionals.
STC Malaysia aim to assist parent organizations to develop trained professionals in Addiction Science based on UTC/UPC who can screen, assess, construct prevention plans, and conduct intervention for both individual, group and community, to reduce the significant health, social, and economic problems. 
The Managers and Supervisors Course 09: Community-Based Prevention Implementation Systems is part of a training series developed through funding from the U.S. Department of State to The Colombo Plan for the Drug Advisory Programme (DAP). The overall goal of the training series is to reduce the significant health, social, and economic problems associated with substance use throughout the world by building international prevention capacity through training, professionalizing, and expanding the substance use prevention workforce. 
This curriculum series is designed to provide extensive foundational knowledge to prevention managers and supervisors about the most effective evidence based (EB) prevention interventions that are currently available. Prevention managers and supervisors, usually located at the community, state or country level, are prevention professionals involved in the assessment and planning for prevention, organization, selection and implementation of EB interventions, and monitoring and evaluation of programming.