The Global Report on Cocaine 2023
Submitted by James -
21 March 2023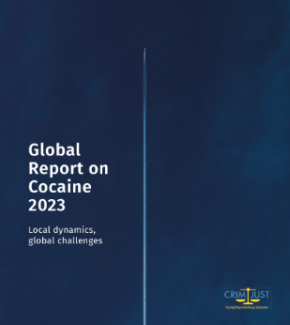 The Global Report on Cocaine 2023 details how coca cultivation soared 35 per cent from 2020 to 2021, a record high and the sharpest year-to-year increase since 2016.
The steep growth in supply has been matched by a similar swelling in demand, with many regions showing a steady rise in cocaine users over the past decade. While the cocaine market remains quite concentrated in the Americas and parts of Europe, the report warns that there is a strong potential for a large expansion in Africa and Asia. 
"The surge in the global cocaine supply should put all of us on high alert," stated UNODC Executive Director Ghada Waly in reacting to these findings. "The potential for the cocaine market to expand in Africa and Asia is a dangerous reality. I urge governments and others to closely examine the report's findings to determine how this transnational threat can be met with transnational responses based on awareness raising, prevention, and international and regional cooperation."
Access the report here.