National Drug Treatment Reporting System 2022: Alcohol Treatment Demand
Submitted by Edie -
2 August 2023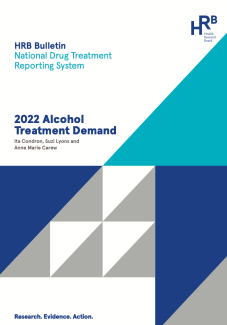 In this bulletin, data on treated problem alcohol use for the year 2022 are presented, followed by trends for the seven-year period from 2016 to 2022.
The data are from the National Drug Treatment Reporting System (NDTRS), the national surveillance system that records and reports on cases of drug and alcohol treatment in Ireland.
Included in the NDTRS are cases treated in all types of services: outpatient, inpatient, low threshold, general practitioners (GPs), and those treated in prison.