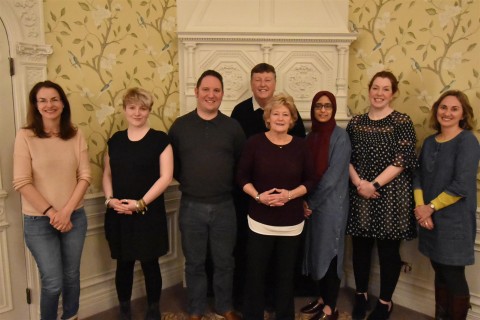 At the beginning of March the ISSUP team came together in England for a three day staff meeting. The aim of the meeting was to push forward with the fantastic new developments which are on the way for the organisation and the website. It was also the perfect chance to welcome the latest addition to the ISSUP staff team - Diana Crossan. Diana is based in the US and brings a wealth of experience in organising events and working internationally. Diana will be integral in the delivery of the 2018 ISSUP workshop taking place at the end of the year. Welcome to the team Diana!
With a team working internationally and in varied areas of the organisation the team meetings are a great opportunity for everyone to come together and discuss their current workplans, developments in their areas and any challenges we might be able to problem solve together. 
Some of the key decisions around the look and feel of the website as it goes into the next stage of development were made along with plans for the promotion of ISSUP in the year ahead. We are always hoping to expand our membership and ensure more substance use prevention and treatment professionals are engaged with us through our website, newsletter or social media. You can find out more information about ISSUP membership here.