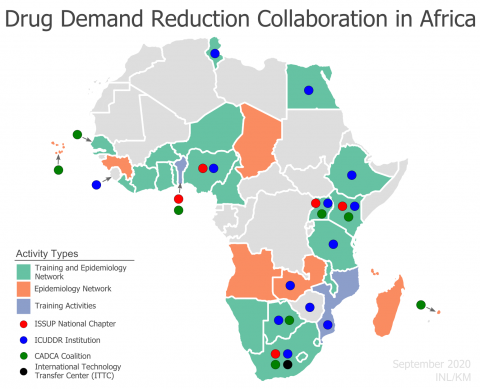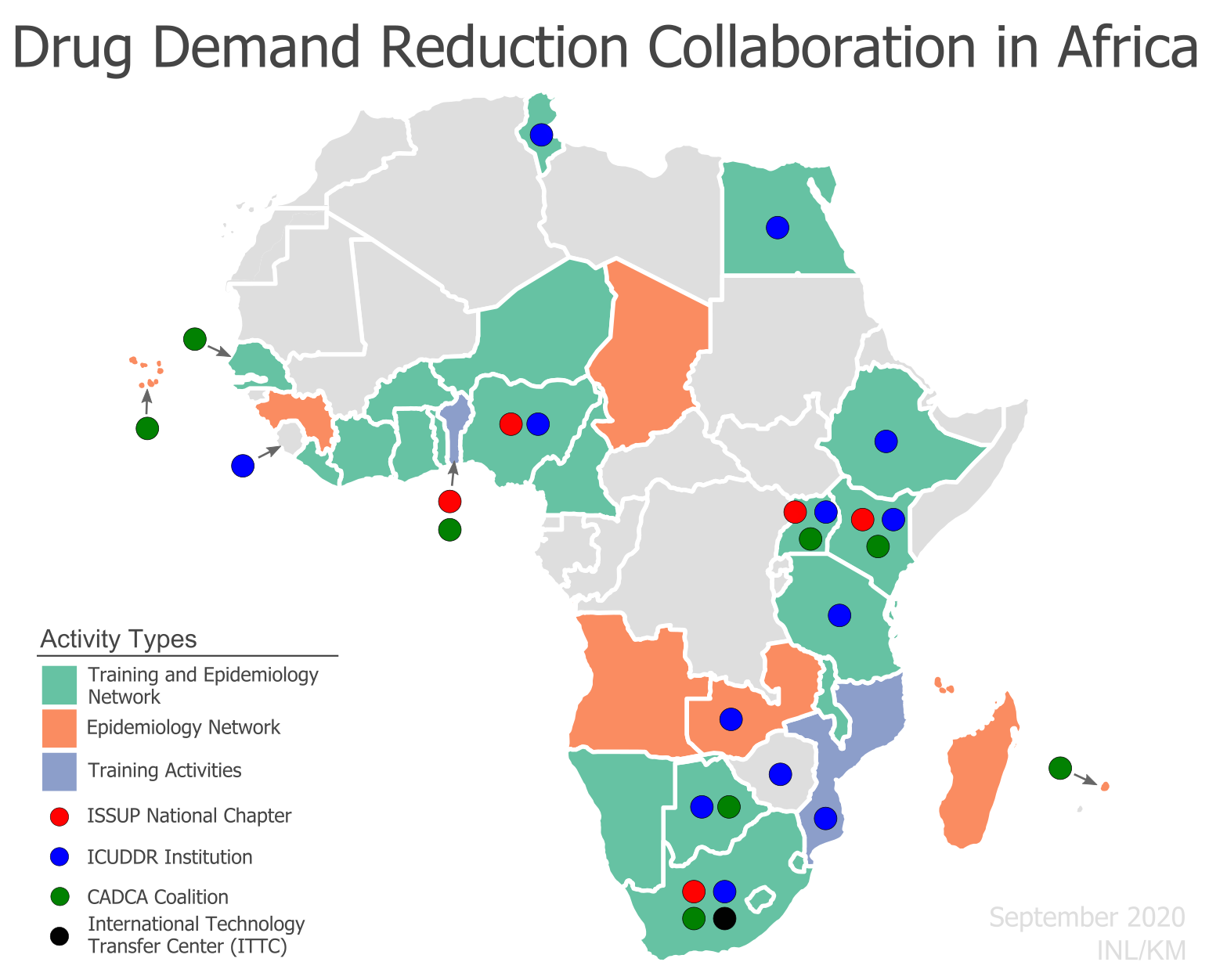 There is extensive work being carried in Africa out by the DDR partners.
This map highlights what kind of work is taking place in the different areas of the continent.
This is really a great intervention towards the drug and substance use problem in Africa..... this map shows the holistic approach by drug professionals and the use of every resource necessary ranging from training, research, to regional membership body.
I agree! It is an excellent image that captures all the hard work that the different organisations are carrying out in Africa.