Online,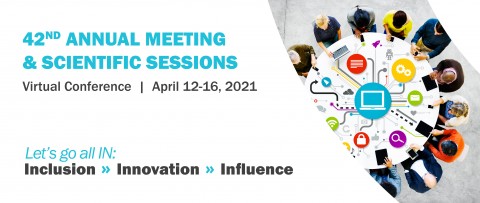 The Society of Behacioural Medicine (SBM) are delighted to extend an invitation for you to participate in the 42nd Annual Meeting & Scientific Sessions of the Society of Behavioral Medicine from April 12-16, 2021.
For the health and safety of attendees, the meeting will be held virtually. A virtual conference means more attendees than ever before can participate in the largest yearly behavioral medicine gathering in the world! With on-demand and pre-recorded sessions, your science can have maximum reach and impact, and there's no need to pick between competing sessions.
Additionally, the program committee is working hard to emulate everyone's favorite parts of an in-person SBM meeting, with lots of opportunities to connect through live Q&A with presenters, networking sessions, and one-on-one networking opportunities. We look forward to learning and connecting at the virtual 2021 Annual Meeting & Scientific Sessions!