Online, United Kingdom,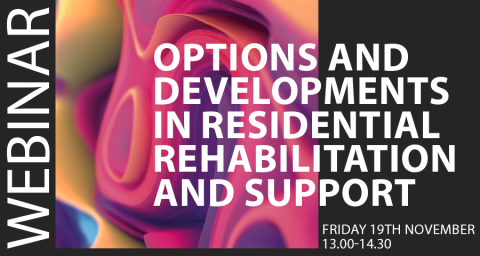 There has been a lot of discussion in recent years over the role of residential rehabilitation and care services for people with a substance use problem.  With the recent investment provided by Scottish Government, this webinar will explore the nature of the need for residential rehabilitation and care and how services may meet these needs.   
Daan van der Gouwe will describe the range of current provision in the Netherlands.  Other presenters will describe the provision they currently offer, what it achieves and proposals for the future development of services in Scotland.   
We will also get the perspective of a community service and hear about the relationship between community and residential service provision.    
The presentations will be followed by a panel discussion answering questions from the audience.