London, United Kingdom,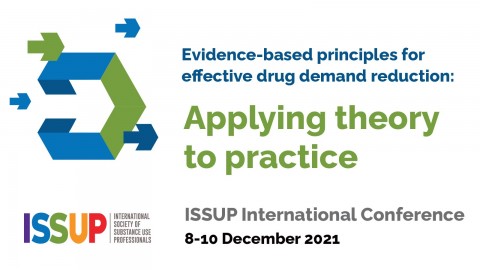 Join us for the Fourth Session of the ISSUP International Conference 2021 (Virtual).
Please click here to register for the conference. Registering once will give you access to all sessions. We ask that all attendees register electronically. Certificates of participation and session recordings will be available. 
Session 4: Recovery: Evidence-based principles - theory and application
Time: 2pm - 3.30pm (London)
Session Chair: Kristiana Siste, MD, Ph.D. - Head of Psychiatry Department, University of Indonesia; ISSUP Indonesia  
Evidence-based principles for working in Recovery support: a consideration of the theory and science. Hendrée E. Jones, Ph.D. - Executive & Division Director, UNC Horizons, Professor, Department of Obstetrics and Gynecology, School of Medicine, University of North Carolina at Chapel Hill
A Case Study for Recovery Support in 3 countries. Olha Myshakivska, MD - Psychiatrist, Lviv Regional Psychiatric Hospital; ISSUP National Coordinator, Asia Region 
Case Study for Recovery Support in Kenya: Beatrice Kathungu, Ph.D. - Chairperson, Department of Psychology, Kenyatta University; ISSUP Kenya
Case Study for Recovery Support in Kenya: Pamela Kaithuru, Ph.D. - Head of Counseling Unit, Kenya Meteorological Department; ISSUP Kenya
Summary and Review: Challenges and Recommendations. Issues and challenges in translating the theory into practice and examination of practice-based evidence
Thanks and final comments.