Motivational Interviewing: Helping People Change - Applications of Motivational Interviewing
Submitted by Edie -
6 August 2020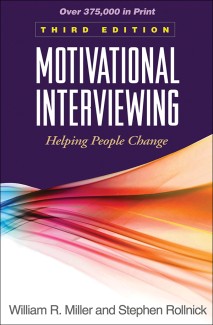 This bestselling work for professionals and students is the authoritative presentation of motivational interviewing (MI), the powerful approach to facilitating change.
The book elucidates the four processes of MI—engaging, focusing, evoking, and planning—and vividly demonstrates what they look like in action.
A wealth of vignettes and interview examples illustrate the "dos and don'ts" of successful implementation in diverse contexts. Highly accessible, the book is infused with respect and compassion for clients.