Thomas Scaria -
3 August 2022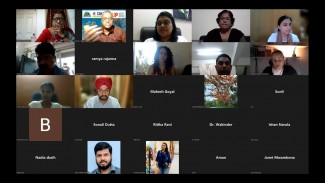 Mangalore: The Ecolink Institute, ISSUP Award winner for "Excellence in Training Provision" started a psycho-education series for the general public, which is live streamed in the YouTube channel.
The event, held in collaboration with its Alumni Association and ARCO-India has eight presenters on August 2, which discussed topics like introduction to psychoactive substances, adult children of alcoholics, dry drunk symptoms, emotional health, new substances of abuse, and the first two steps of Alcoholics Anonymous.
Dr.Meenu Singh, Joint Director, National AIDS Control Organization for the...