Inter-GLAM video contest
Shared by Rasha Abi Hana -
4 February 2022
Originally posted by Rasha Abi Hana -
4 February 2022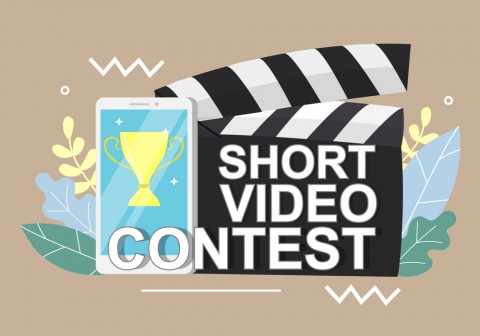 Introduction
Inter-GLAM is a European project, co-funded by the European Union's DG Justice Programme "Drugs Policy Initiatives - Supporting initiatives in the field of drugs policy" (JUST-2019-AG-DRUGS). The project aims to collaborate with diverse stakeholders to elaborate on global perspectives and trends shaping addictions and drug markets, and will co-produce a strand of the 4th European Conference on addictive behaviours and dependencies (LxAddictions22, 23-25 November 2022).
Within the frame of the collaboration with LxAddictions22, Inter-GLAM is organising a video contest for audiovisual pieces relating to one of the main areas/ thematic tracks of the conference. A selection of videos competing for the prizes will be shown at the conference in the Inter-GLAM Cinema.
Two types of videos are encouraged for submission:
Category 1 : creatively showcasing an innovative scientific, technical, or civil society activity
Category 2 : to communicate and bring visibility to stories of impactful and insightful lived experience
Process
To enter the video contest, the authors should first submit an abstract to the project using the form below. The video abstracts may be submitted for pre-existing videos (given that they comply with the requirements below) or new videos.
6 February 2022: Deadline for submission of video abstracts.
28 February 2022: The authors of shortlisted abstracts will be informed and sent video submission guidelines to enter their videos in the competition.
16 May 2022: Deadline for submission of completed videos .
30 June 2022: The authors of videos shortlisted for the contest will be informed of their inclusion , and, if deemed convenient, invited to perform minor editing.
29 July 2022: Deadline for any editing and submission of final videos for judging.
Requirements
Videos should be maximum 7 minutes long, including opening and credits, and must be of adequate sound and image quality to be shown publicly and projected onto a big screen. (We can accept the video up to 10 minutes long on a case by case basis).
Videos may be recorded in any language provided that any non-English parts are subtitled in English as the language of the LxAddictions22 conference.
Avoid unlicensed/ illegal use of copyrighted material.
Ask for consent and release of images of recognizable people in your video, in particular if the images are recorded in a private setting, such as a home or office, or in a situation where recording images is restricted.
The authors of a video bear full responsibility for ensuring that no material is used which could result in claims of any sort (royalty, breach of contract, etc.).
The authors of a video shortlisted for the contest will grant permission for non-exclusive, non-commercial, unlimited screening of the video during the LxAddictions22 conference and, with prior agreement, on its media platforms.
Viewer discretion should be advised for potentially sensitive content. 
Prizes
Videos shortlisted for the contest will be shown during the LxAddictions22 conference and, with prior agreement, on its media platforms.
A 1st prize of 800€, 2nd prize of 500€, and 3rd prize of 300€ will be awarded in each category.