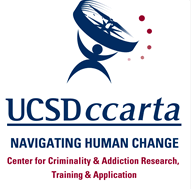 The University of California San Diego, School of Medicine, Department of Psychiatry, will continue to offer their 50th Summer Clinical Institute in Addictions Studies this year virtually, on June 9 and 10, 2021. Please visit their website for the agenda and faculty information. You will have a chance to interact and learn from the world leading experts, scientists, practitioners and policy makers in the area of Substance Use Disorders. 
 
The Department is pleased to offer a full tuition scholarship (limited numbers). Please visit the secure scholarship link to register online and confirm your acceptance and attendance by May 31, 2021. If you are in need of Continuing Education Units (13 available) please process your payment for CEU fees upon your registration. 
Please note that a unique registration is required for each attendee.
  
Email sci [at] ucsd [dot] edu if you have any questions or require assistance.