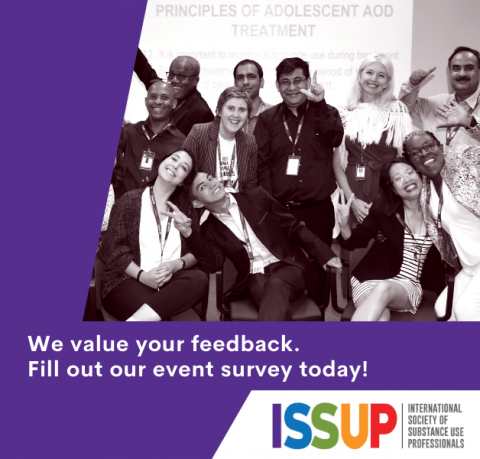 Do you have an idea or suggestion to help us improve ISSUP online and in person events? Take part in our event survey that opens this week.

It's a chance to share your views and ensure that our events continue to support the global substance use prevention, treatment and recovery support workforce.

We want to hear from everybody and would love it if you could take a few minutes to give us your perspective. Click here to take the survey. Thank you.
The survey closes on 31 August 2021.