SERTÃOZINHO - SÃO PAULO, Brazil,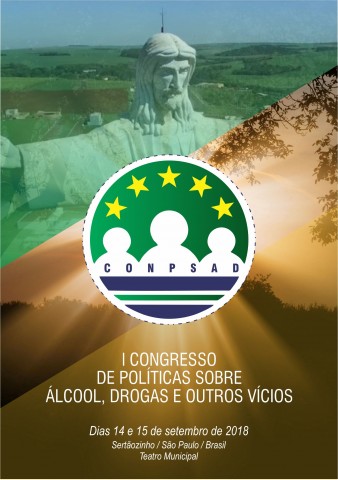 INVITE V.S. To participate in the I Congress of POLICIES on alcohol, drugs and OTHER VICES that WILL HAPPEN in the DAYS SEPTEMBER 2018 14:15 at the TEATRO MUNICIPAL DE SERTÃOZINHO "PROFESSOR OLYMPIA FARIA ADAMI DE AGUIAR".
THIS CONGRESS AIMS TO DISCUSS THE FEASIBILITY OF NEW POLICIES THAT POINT US SAFER OUTPUTS IN RELATION TO THE PREVENTION, TREATMENT, SOCIAL REINTEGRATION AND MONITORING OF DRUG ADDICTS.
ENTRIES ARE FREE.