London, United Kingdom,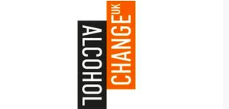 This two-day course will help empower practitioners engaged in the alcohol sector to develop knowledge, skills and confidence in using Motivational Interviewing to enable behaviour change in clients and groups.
Who should sign up?
Drug and Alcohol Workers
Social Workers
Multi-agency Team Workers (Early Help)
Residential Social Care Workers
Hospital staff
Homeless hostel workers
Any other practitioners in the drugs and alcohol field, providing 1-1, group work and drop-in sessions.
You will benefit from a practical introduction to the theory and practice of MI which you will then be able to put into practice in your professions. The focus is on:
The spirit, processes and core skills of Motivational Interviewing
The research that underpins the value of Motivational Interviewing in the alcohol sector.
The motivators involved in alcohol use.
The relationship between Motivational Interviewing, Brief Interventions and the Transtheoretical Model of Change
Ambivalence and Discord and their impact on behaviour change
Motivational Interviewing in a group work context