Online, United Kingdom,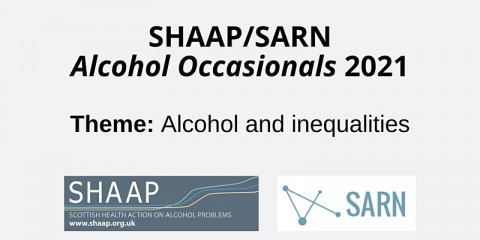 Scottish Health Action on Alcohol Problems (SHAAP) and Scottish Alcohol Research Network (SARN) warmly invite you to an online event on Wednesday 28 April from 12:30-14:00 BST for the fourth SHAAP/SARN Alcohol Occasionals event of 2021.
Dr Emily Nicholls (University of York) will deliver a presentation entitled: "Understanding drinking transitions during lockdown: social inequalities, alcohol and the COVID-19 pandemic". This will be followed by a Q+A session and opened up for a wider discussion.