Tallinn, Estonia,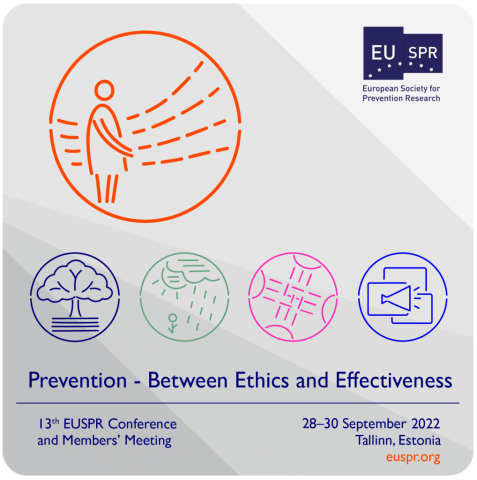 EUSPR 2022 are pleased to announce that the 13th EUSPR Conference will be held in Tallinn, Estonia on 29th and 30th September 2022, with workshops and project meetings scheduled for the pre-conference day, September 28th.
The theme this year is 'Prevention – Between Ethics and Effectiveness' and the keynotes and special sessions, in a hybrid format, will focus on discussing the challenges of being both effective and ethical in prevention.  
The call for abstracts for EUSPR 2022 will open from the 30th of March to the 30th of May, so you are invited to prepare and submit abstracts on the conference theme, but also submissions on all prevention science related topics are welcomed, including discussion papers, and theoretical and methodological developments.
Please visit the EUSPR website for the latest news.