Washington DC, United States,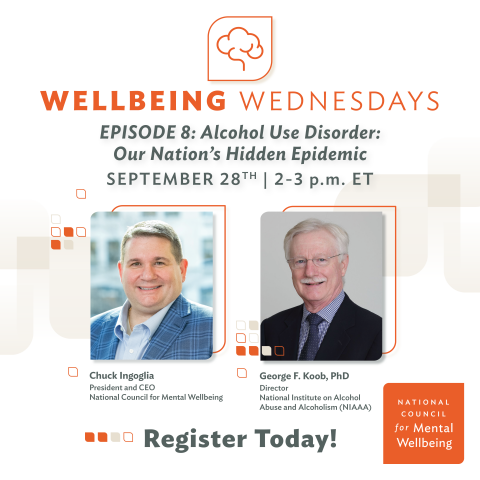 What's causing the rise in alcohol use disorder (AUD) nationwide? How is COVID-19 contributing to the surge? What impact is AUD having on communities across the country?
Find out during Alcohol Use Disorder: Our Nation's Hidden Epidemic – the eighth episode in our Wellbeing Wednesdays virtual learning series – on September 28 (2-3 p.m. ET).
Join us as Chuck Ingoglia, the National Council's president and CEO, and George F. Koob, Ph.D., director of the National Institute on Alcohol Abuse and Alcoholism, offer new insights.
Registration is free! Don't miss your chance to learn how you can help curb the AUD epidemic in and beyond your community. Questions? Contact us.
September 28, 2022, 2 to 3 PM ET (Washington, DC time)